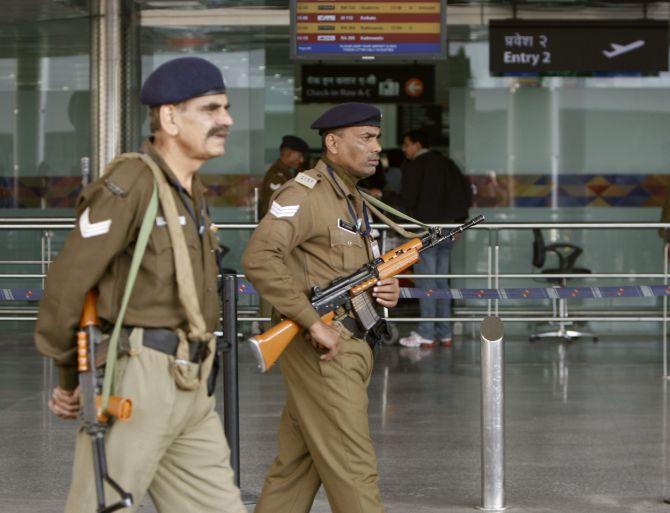 Police in Uttar Pradesh has issued a statewide alert after the Lashkar-e-Tayiba threatened to blow up several stations as well as the Krishna Janmabhoomi and the Kashi Vishwanath temples in a letter by a commander of the group, a senior official said on Wednesday.
The letter, sent to the northern railways last month, was purportedly sent by Lashkar-e-Tayiba area commander Maulana Ambu Shaikh, he said.
The letter was received by the northern railways, New Delhi, on May 29.
It threatened to blow up the Saharanpur and Hapur railway stations and other stations as well.
"The threat letter was received by DRM, Firozpur in which besides UP, threat is also issued to Haryana, Punjab and Rajasthan," additional director general of police (law and order) Anand Kumar said.
Kumar said there was nothing to be afraid of.
"We are trying to work out the case and have issued alert across the state as a precautionary measure," he said.
Kumar also said that intelligence agencies have no knowledge about any Ambu Shaikh LeT "commander".
"It might just be someone's prank," he said.
A senior official told PTI that the letter also threatens to carry out blasts at the Krishna Janmabhoomi temple in Mathura and the Kashi Vishwanath temple in Varanasi and mentions the dates, June 8-10.
Officials have been directed to keep strict vigil across the state and ensure proper security of sensitive places.