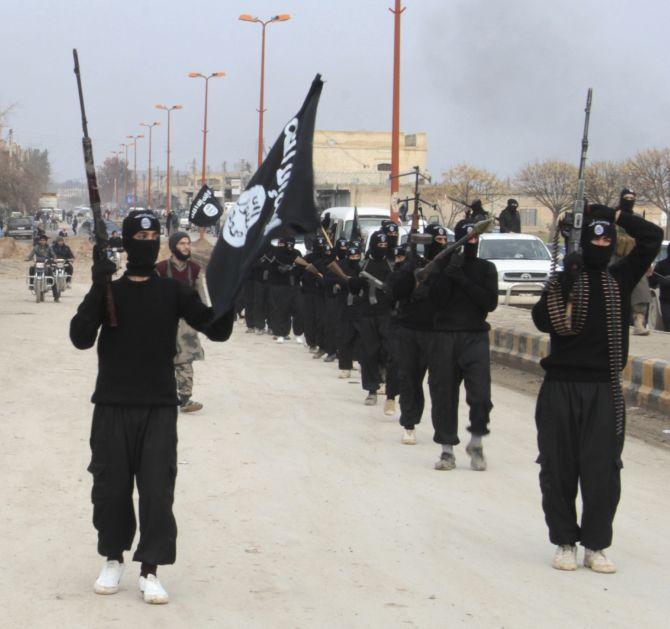 The United Arab Emirates may share with India its understanding about the "present position" of the Islamic State during Prime Minister Narendra Modi's visit to the Gulf country this weekend, a former diplomat has said.
Talmiz Ahmad, the former Indian Ambassador to Saudi Arabia, Oman and the UAE, said New Delhi was also expected to express its concerns relating to Pakistan during the visit.
He expressed the hope there would be discussions on ways to promote dialogue between Saudi Arabia and Iran, whose deteriorating relationship was a matter of concern for both India and the UAE.
Ahmad noted that India and the UAE had signed a comprehensive strategic partnership, a key aspect of which was counter-terrorism. The present situation related to extremism and jihad was likely to be reviewed during Modi's visit.
"As you know, the Islamic State (terrorist group) has been defeated but they are still dangerous people. So, the UAE will be able to share with us their understanding about what is the present position relating to the IS and where they are likely to strike and what's their agenda today," he told PTI.
Ahmad said India was likely to convey to the UAE side its concerns relating to Pakistan.
"Pakistan remains totally committed to supporting extremism and violence. So it's a state-sponsored set up. That is something which is a matter of concern for not only India but for the whole region. The whole region is endangered," he said.
"Today, when you look at Pakistan, you see a very weak central government and an armed force which is totally supportive of the extremist elements. And the extremist elements seem to be above the law," he added.
He said elements such as the Tehrik-i-Taliban Pakistan, Lashkar-e-Tayiba, Jaish-e-Mohammad and Afghan Taliban were working very closely with each other, and the matter of concern was that some of these groups had splintered.
"And some elements of those splintered groups are supporting the Islamic State; that is a matter of further concern. I would imagine this would be something that we would look at very seriously," Ahmad said.
He also said both the UAE and India were deeply concerned about the deteriorating relationship between Saudi Arabia and Iran, and nobody seemed to be making any attempt to address issues between them.
"And this is something we have to look at. I think that India and the UAE can seriously look at these issues and discuss how we can promote confidence between the two estranged countries," Ahmad said.
He said there has to be promotion of dialogue between Saudi Arabia and Iran.
"What you (India and the UAE) can do is promote confidence-building measures," he said.
"The level of trust between the two countries is almost non-existent. The useful role would be to promote confidence between the two sides by conveying the concerns of one side to the other and see how we can put in place a platform for dialogue between them," he added.
Prime Minister Modi is visiting Palestine, UAE and Oman from February 9 to February 12.