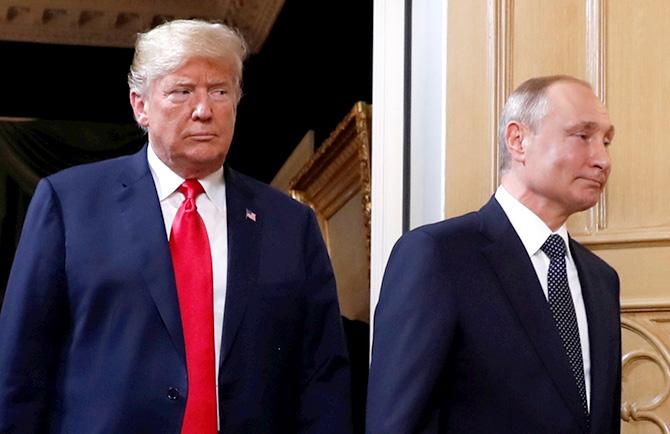 United States President Donald Trump believes he should not meet his Russian counterpart Vladimir Putin till the "witch hunt" over Moscow's alleged interference in American elections concludes, and as such the next bilateral meeting between the two would take place next year, his top national security adviser said on Thursday.
The two leaders had held their first bilateral summit in Helsinki, Finland on July 16, vowing a fresh start to troubled relations between their countries.
"The president believes that the next bilateral meeting with President Putin should take place after the Russia witch hunt is over, so we've agreed that it will be after the first of the year," National Security Adviser John Bolton said.
Trump last week had asked Bolton to explore the possibility of meeting Putin this fall.
During their meeting, they had also expressed a desire to cooperate on global challenges, after talks on an array of issues from Syria, Ukraine and China to trade tariffs and the size of their nuclear arsenals.