Ending days of speculation, presumptive Republican presidential candidate Donald Trump on Friday announced that conservative Indiana Governor Mike Pence will be his Vice Presidential running mate as he sought to add political experience to his White House campaign.
Trump made the announcement on Twitter. 'I am pleased to announce that I have chose Governor Mike Pence as my Vice Presidential running mate. News conference tomorrow at 11.00 am (8.30 pm IST),' he wrote on his twitter handle.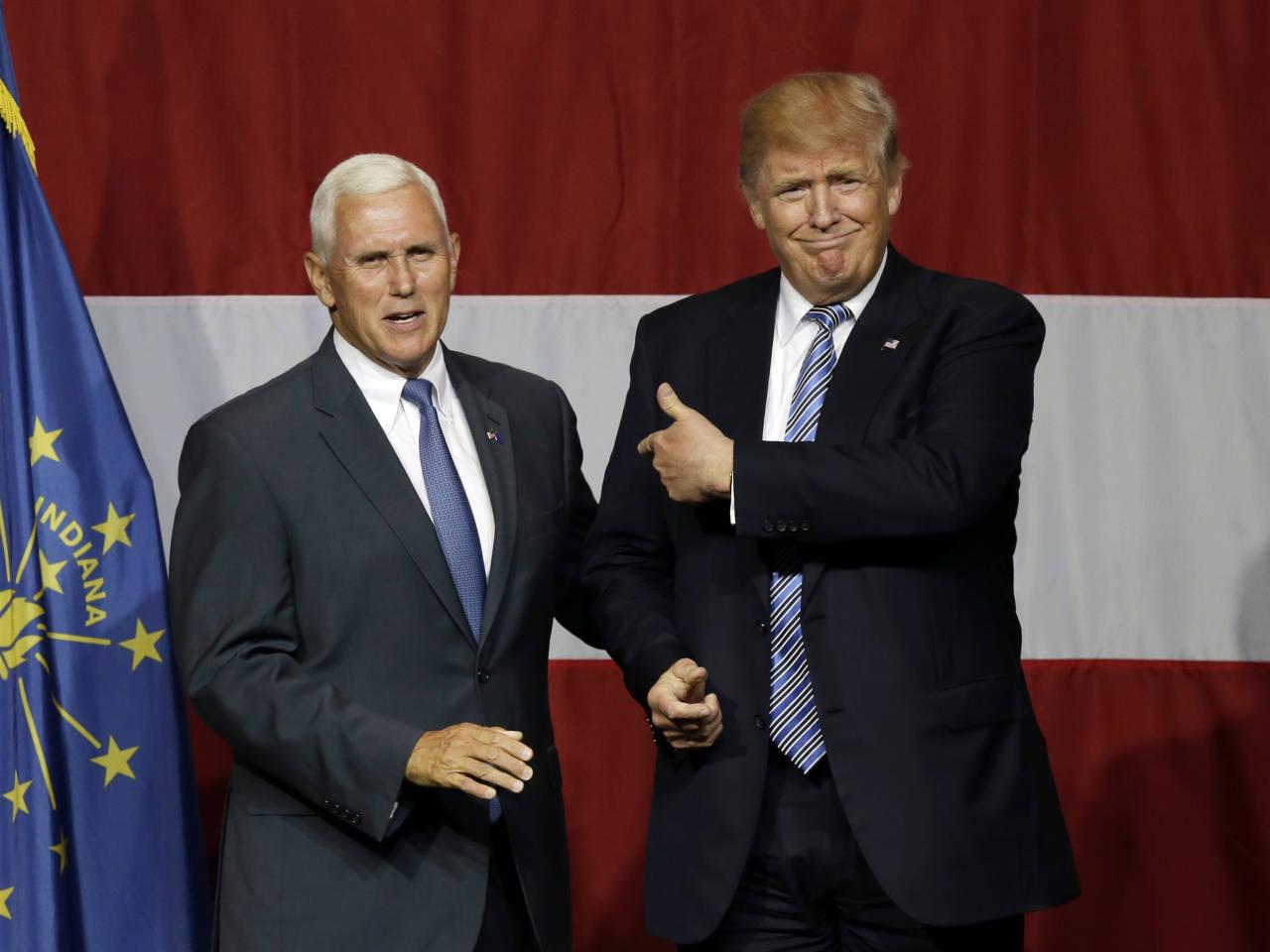 Trump was initially scheduled to make the announcement in New York on Friday, but postponed it in the wake of the terror attack in the French city of Nice that killed 84 people and injured over 100.
Pence, 57, a lawyer by training and Governor of Indiana since January 2013, has accepted the offer, CNN reported.

Meanwhile, Pence has reportedly abandoned his re-election bid as Indiana Governor.
He was elected as the Indiana Governor in 2013. Before this he was a member of the US House of Representatives for 19 years from 2003 to 2013.
Pence keeps a low-profile and can play a crucial role in uniting the Republican party to rally around the controversial billionaire ahead of the November presidential elections.
He has often described himself as "a Christian, a conservative and a Republican, in that order."
As governor of Indiana, Pence has invited criticism for signing bills making it harder for women to have abortions.
The US media projected that Trump's choice was part of his bid to add political experience.
The Wall Street Journal said by picking Pence, Trump has balanced his ticket with an even-tempered conservative.
Trump has turned "to a well-established conservative who brings government experience" to the Republican presidential ticket, the New York Times said.
"In his selection, Mr Trump also gains a partner who is fluent in the ways Washington works, a background that complements Mr Trump's outsider status," the daily reported.
CNN said the pick sets up a stark clash in styles -- a brash presumptive nominee with a tendency to freelance into controversies alongside a cautious former congressional leader who has stuck close to conservative orthodoxy since starting his career in talk radio.
"Pence's selection gives Trump a running mate with strong ties to the Republican base -- particularly social conservatives. He was among the first Republicans to embrace the tea party on Capitol Hill. And as governor of Indiana, he faced major political backlash over his decision to sign into law a 'religious freedom' measure that infuriated major businesses that saw it as anti-LGBT," the news channel said.