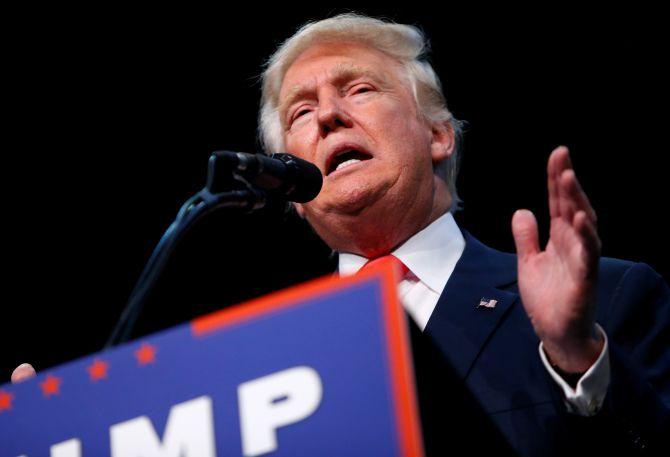 United States President Donald Trump has finally revealed that he sometimes tweets while in bed because of his busy schedule and the need to defend himself from a lot of "fake news" about him.
Trump uses Twitter so frequently about serious policy issues to hostile war of words against nations or leaders he does not like.
The 71-year-old president's wordings and topics about which he tweets has raised concern over his personal integrity as well as fitness for presidency.
Earlier this year, Trump was criticised on the social media when he boasted that he had a "nuclear button" that was "bigger and more powerful" than North Korean leader Kim Jong Un.
Speaking to UK's ITV from the World Economic Forum in Davos, Trump said he usually tweets at breakfast or over lunch before getting down to the work of government in the day.
Trump, the first US president to attend the WEF meeting in Davos in nearly two decades, also explained his use of the social media app, saying: "I call it a modern day form of communication, okay?
"If I wasn't able to do that, because I get a lot of fake news, I wouldn't be able to defend myself," Trump said in an interview aired on Sunday.
"Perhaps [I tweet] in bed, perhaps sometimes at breakfast and lunch," he said.
He also revealed that he is not the only one to post from his Twitter account.
"Generally speaking during the early morning I can do that then I am busy during the day. I sometimes just dictate out things to my people," Trump said.
The New York Times' White House correspondent Maggie Haberman noted that when the newspaper first reported that Trump often took to the Twitter "propped on his pillow" late last year, the president was furious, she said.
Twitter said it would not block world leaders like Trump from tweeting, saying such individuals "play a critical role" in the global conversation "because of their outsized impacts on our society."