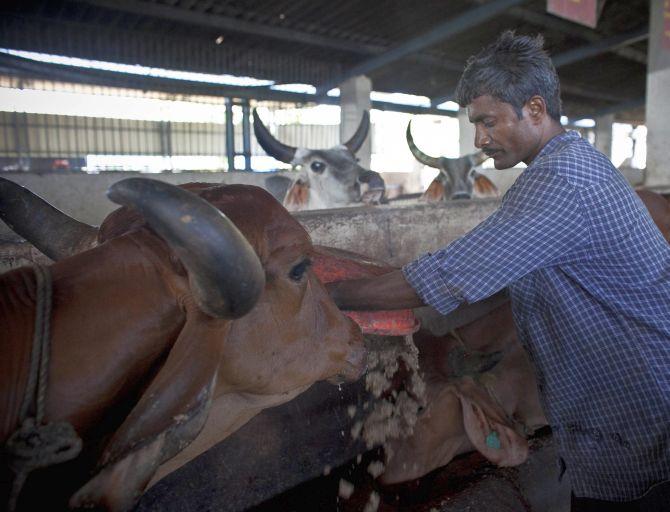 The Tripura government has said it will not implement the new cattle trade and slaughter rules as it is against the interests of the people.
"The new cattle trade and slaughter rules framed by the central government are against the interest of the people. We will not carry out the new rules," Tripura's Agriculture and Animal Resource Development Minister Aghore Debbarma said.
"The central government is yet to send us the new cattle trade and slaughter rules. They did not consult us on this issue," he said.
With the aim to prevent cruelty to animals, the union forest, environment and climate change ministry last week modified rules, making it mandatory to ensure that cattle are not bought or sold at cattle markets for slaughtering. The list of animals includes cows, bulls, buffaloes, heifers, calves and camels.
Earlier on Tuesday, the Madras high court stayed for four weeks the Centre's notification banning sale and purchase of cattle for slaughter, and sought its response to public interest litigations which contended that the rules should have been approved by Parliament first.
Several places in Kerala and Tamil Nadu have been witnessing protests during the past few days against the ban on sale of cattle for slaughter. Protesters have alleged that it infringed upon the food habits of people.