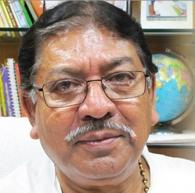 Dissident Trinamool Congress Member of Parliament Somen Mitra on Wednesday resigned from the Lok Sabha giving effect to his plans to join the Congress ahead of the general election this year.
"I have submitted my resignation letter to the honourable Lok Sabha speaker," Mitra told PTI soon after meeting Speaker Meira Kumar. He represents Diamond Harbour Lok Sabha constituency in West Bengal.
Mitra, a former state chief of the Congress, has been openly criticising the Trinamool Congress leadership and has made it clear that he will return to his parent party.
He also opposed any alliance with Mamata Banerjee's party in the upcoming Lok Sabha polls. Asked whether Sikha Mitra, his wife and Trinamool member of Legislative Assembly will also quit and join Congress, he said, "I will join the Congress alone and not take anybody with me. It will depend on individual decision."
Sikha was the first to raise a banner of revolt against the Trinamool Congress leadership.
Mitra had earlier said he would publicly let everyone know in detail the reasons and circumstances behind the decision to quit the Trinamool Congress.
He had attacked the ruling party in West Bengal for "lack of unfulfilled promises" made to the people. Mitra had joined the Trinamool Congress at the height of Singur agitation led by Banerjee during the Left Front rule.
His decision to join Congress came just ahead of the crucial All India Congress Committee session in New Delhi on January 17 when the party will discuss its strategy for the Lok Sabha polls.