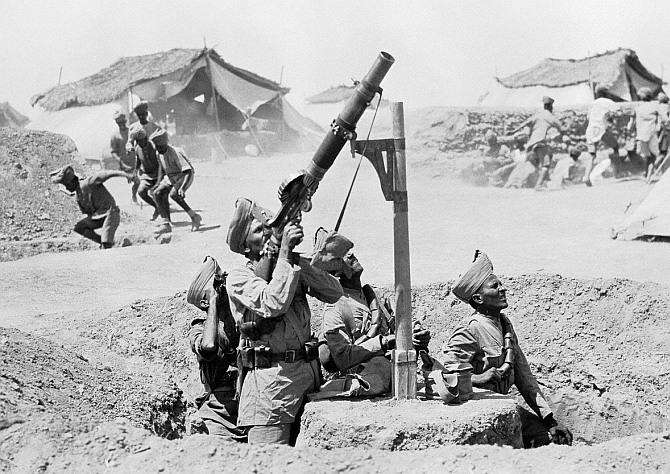 India has paid tribute to the 1.5 million Indian soldiers in the UK who fought along with British troops during the First World War
India's High Commissioner to the UK, Ranjan Mathai noted there were 1.5 million Indian volunteers or active soldiers who took part in World War I, out of which 50,000 died, 65,000 were badly wounded and 10,000 reported missing.
Mathai was speaking at a World War I commemorative event held at the Gandhi Hall of the Indian High Commission in London on Tuesday evening.
The Indian soldiers served in Mesapotamia, Egypt and Palestine.
"Wherever they went they served with great distinction," Mathai said.
The Indians won 13,000 medals including 12 Victoria Crosses. "We are rightly proud of the services of Indian armed forces," Mathai said.
The British Minister for Defence Equipment, Philip Dunne, said it was a great honour for the British defence ministry to pay tribute to the vast number of Indian armed forces who made the supreme sacrifices while fighting with the British forces.
"The Indian contingent played a crucial role in the First World War. They fought side-by-side with the British forces to make this world a better place to live."
He also praised the Indian armed forces saying they are "a completely non-political army," and their "valour could never be forgotten."
Lord Karan Bilimoria, whose father had served in the Indian army said, "It is the spirit of camaraderie in the Indian army that wins the war and not the weapons."
Baroness Shriela Flather, the brain behind the Memorial Gate built in London for the Asian soldiers who had fallen during the World Wars said, "It is extremely important to make the youth to know the sacrifices made by Indian soldiers during the war."