The deposition of David Coleman Headley began before a special Mumbai court on Monday, the first time in Indian legal history that a foreign terrorist is providing evidence through video link.
Here is how Dawood Gilani became the 'international terrorist' David Coleman Headley: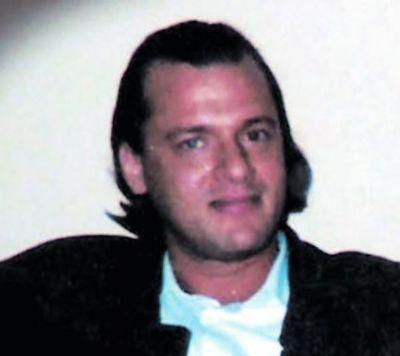 February 8, 2016: Headley deposes before a special Mumbai court from an undisclosed location in the United States through video conference, and the deposition is being recorded.
December 10, 2015: Headley is pardoned and made an approver by Additional Sessions Judge GA Sanap who presides over special cases related to terrorism, including those under the now repealed TADA.
The court tells Headley that he "disclose full and true facts leading to the happening of the attacks within his knowledge and the persons concerned, disclose his role and the role of others, disclose facts which he has admitted before the US court in Illinois and truthfully and correctly answer the prosecution's questions unfolding the entire criminal conspiracy and other offences".
Accepting his role in the attacks, Headley said, "I pleaded guilty in the past to the charges in the US and I admitted I was a participant in these charges... I appear here ready to answer questions regarding these events, if I receive a pardon from this court."
January 24, 2013: Judge Harry Leinenweber of the United States District Court for the Northern District of Illinois in Chicago sentences Headley to 35 years in prison for a dozen federal terrorism crimes relating to his role in planning the November 2008 terrorist attacks in Mumbai, and a subsequent proposed attack on a newspaper office in Denmark.
According to Headley's guilty plea and testimony, he attended the following training camps operated by the Lashkar e Tayiba:
A three-week course starting in February 2002 that provided indoctrination on the merits of waging jihad
A three-week course starting in August 2002 that provided training in the use of weapons and grenades
A three-month course starting in April 2003 that taught close combat tactics, the use of weapons and grenades, and survival skills
Three-week course starting in August 2003 that taught counter-surveillance skills
Three month course starting in December 2003 that provided combat and tactical training.
December 2011: The National Investigation Agency files its chargesheet accusing Headley, his Pakistani-Canadian accomplice Tahawwur Rana, Lashkar founder Hafiz Saeed and seven others of conspiracy. The charge carries death penalty.
October 3, 2009: Headley is arrested by the Federal Bureau of Investigation at O'Hare International Airport in Chicago while on his way to Pakistan.
March 2009: After the Mumbai terror attacks, Headley makes his sixth trip to India to conduct additional surveillance, including of the National Defence College in Delhi, and of Chabad Houses in several cities.
November 26-28, 2008: 10 attackers trained by the Lashkar carry out multiple assaults with sophisticated firearms, grenades and improvised explosive devices on multiple targets in Mumbai, including the Taj Mahal and Oberoi hotels, the Leopold Cafe and Chabad House, and the Chhatrapati Shivaji Terminus train station, each of which Headley had scouted in advance, killing approximately 164 victims and wounding hundreds more.
November 2008: Headley is instructed by a Lashkar member in Pakistan to conduct surveillance of the Copenhagen and Aarhus offices of the Danish newspaper Morgenavisen Jyllands-Posten in preparation for an attack in retaliation for the newspaper's publication of cartoons depicting Prophet Mohammed.
September 2006-July 2008: Headley makes extended trips to Mumbai, making videotapes of various potential targets each time, including those attacked in November 2008.
Before each trip, Lashkar members and associates instructed Headley regarding specific locations where he was to conduct surveillance. After each trip, Headley traveled to Pakistan to meet with Lashkar members and associates, report on the results of his surveillance, and provide the surveillance videos.
Before the April 2008 surveillance trip, Headley and his co-conspirators in Pakistan discussed potential landing sites in Mumbai for a team of attackers who would arrive by sea. Headley returned to Mumbai with a global positioning system device and took boat trips around the Mumbai harbour and entered various locations into the device.
February, 2006: After receiving instructions in late 2005 to conduct surveillance in India, Headley changes his given name from Dawood Gilani in Philadelphia to facilitate his activities on behalf of the Lashkar by portraying himself in India as an American who was neither Muslim nor Pakistani.