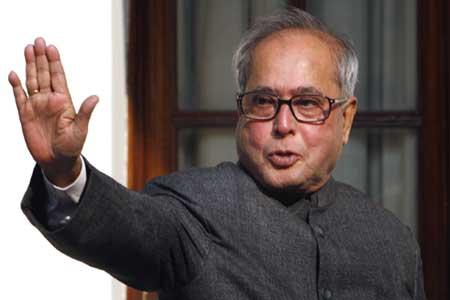 Those who trim or shave beard and hair, smoke or drink alcohol cannot vote in the elections to Sikh religious bodies, with President Pranab Mukherjee giving assent to a bill passed recently by Parliament.
The Sikh Gurdwaras (Amendment) Act, 2016, which changed the provisions of a 91-year-old law that regulated administration of Gurdwaras in Chandigarh, Haryana, Himachal Pradesh and Punjab, got the Presidential nod on Thursday, according to an official notification.
As per the Sikh Gurdwaras Act, 1925, every Sikh who is above 21 years of age and is registered as a voter, will be entitled to vote in the elections to Sikh Gurdwara Prabandhak Committee constituted to look after the overall administration and management of the religious shrines of the community.
The new law makes it clear that "no person shall be registered as an elector who trims or shaves his beard or 'keshas', smokes and takes alcoholic drinks".
The Sikh Gurdwaras (Amendment) Bill, 2016 was introduced in Rajya Sabha by Home Minister Rajnath Singh on March 15, this year and passed the next day. The Lok Sabha passed it on April 25.
The development assumes significance as the law, which fulfils the long-pending demand of the Sikh community to bar Sahajdhari Sikhs from voting, comes ahead of assembly elections due in Punjab next year.
Replying to a debate on the Bill in Parliament, the Home Minister had said the demand for not giving voting rights to Sahajdhari Sikhs -- those who shave their beard or hair—was made by SGPC members and office bearers.
The Sahajdhari Sikhs have no religious sanction as far as the fundamental tenets of the religion are concerned. This nomenclature was added to the Sikh Gurdwara Act, 1925 under certain circumstances prevailing then.
The Bill has proposes to remove the exception given to Sahajdharis in 1944 to vote in elections to select members of the Board and the Committees constituted under the Act.
The law will be applicable retrospectively. "It shall be deemed to have come into force from October 8, 2003," the notification reads.