Every year, undergraduates in the Saint Andrews University, the oldest of the four ancient universities of Scotland, take part in a 600-year-old tradition called the Raisin Weekend.
Regarded as one of the craziest and most ridiculous university traditions ever, the idea of Raisin Weekend is believed to date back to the university's early days.
The 600-year story goes something like this: First-year students were assigned academic 'parents' -- older students -- to initiate and orientate them into the ways of the university and town. Once they had been in St Andrews for a few months, they would thank their 'parents' for their help by giving them the gift of a pound of raisins. In return, they would get a receipt written in Latin. Failure to produce the receipt could result in a dousing in the local fountain.
Nowadays, the raisins have been replaced with a bottle of wine, and the dousing with a foam fight.
Here are some glimpses of the crazy event: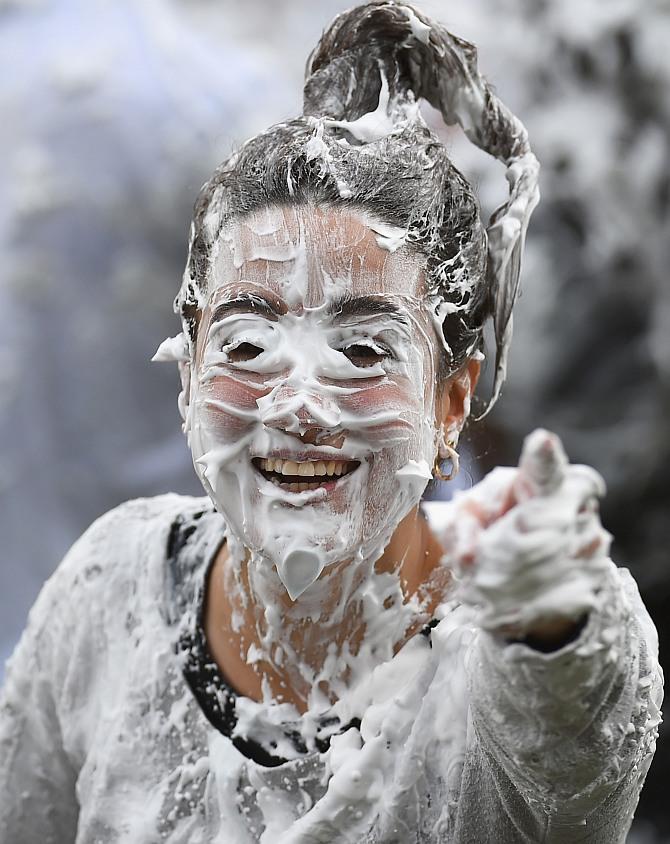 A student from St Andrew's University indulges in a tradition of covering oneself with foam to honour the 'academic family' in St Andrews, Scotland. Photograph: Jeff J Mitchell/Getty Images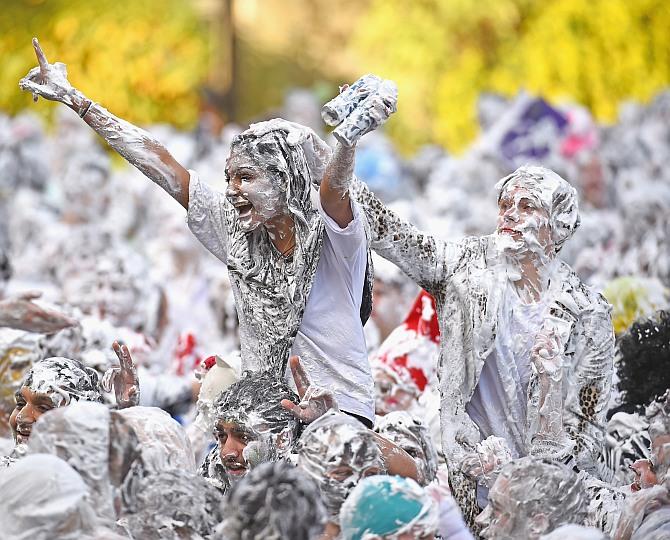 Students from St Andrew's University indulge in a tradition of covering oneself with foam to honour the 'academic family' in St Andrews, Scotland. Photograph: Jeff J Mitchell/Getty Images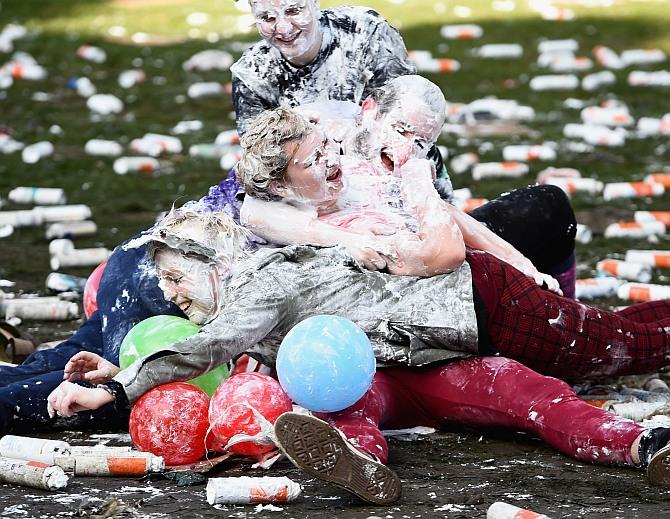 Students from St Andrew's University indulge in a tradition of covering oneself with foam to honour the 'academic family' in St Andrews, Scotland. Photograph: Jeff J Mitchell/Getty Images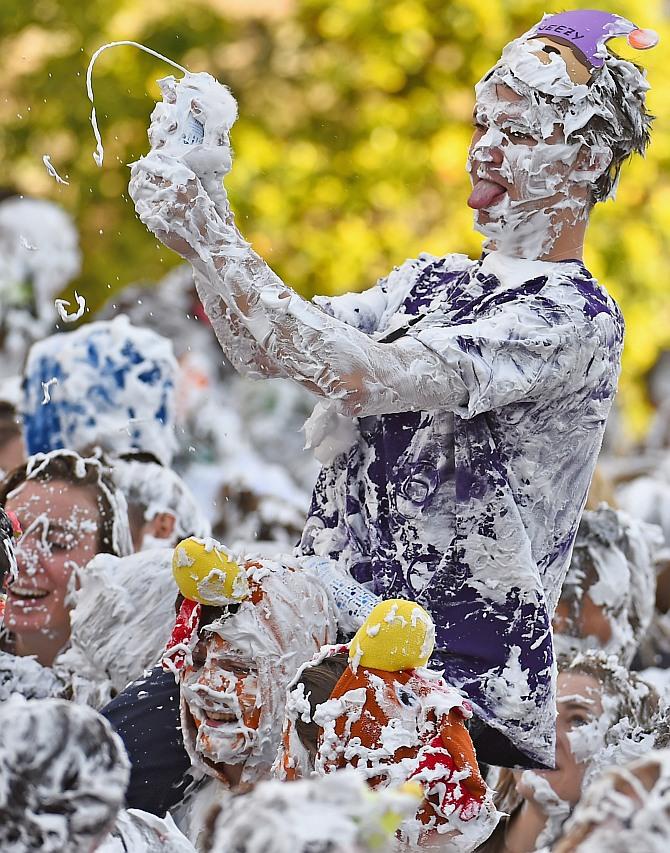 Students from St Andrew's University indulge in a tradition of covering oneself with foam to honour the 'academic family' in St Andrews, Scotland. Photograph: Jeff J Mitchell/Getty Images


Students from St Andrew's University indulge in a tradition of covering oneself with foam to honour the 'academic family' in St Andrews, Scotland. Photograph: Jeff J Mitchell/Getty Images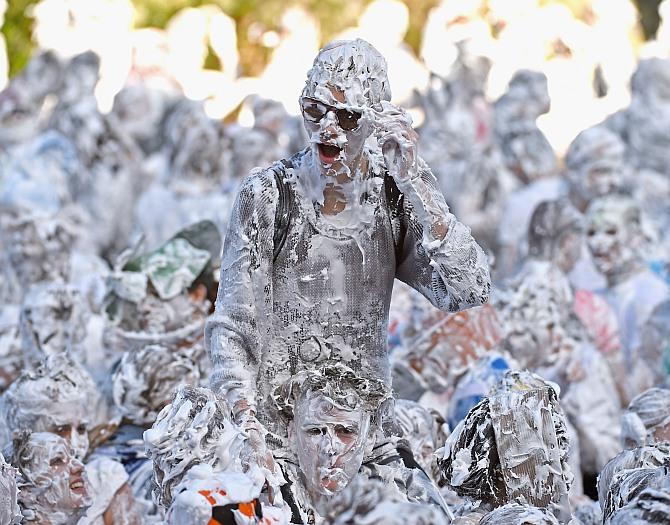 Students from St Andrew's University indulge in a tradition of covering oneself with foam to honour the 'academic family' in St Andrews, Scotland. Photograph: Jeff J Mitchell/Getty Images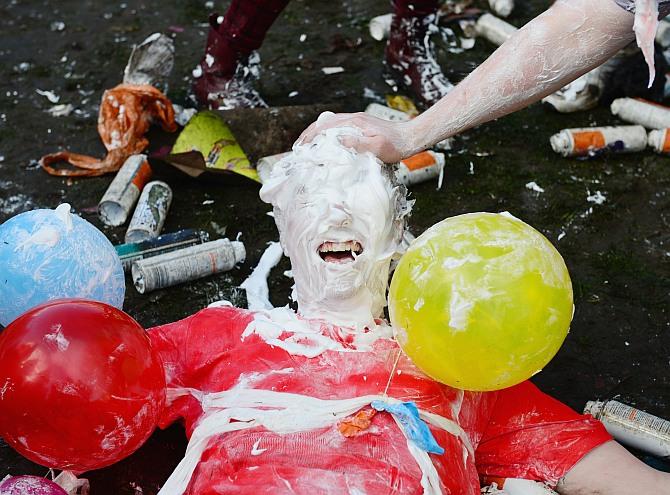 A student from St Andrew's University indulges in a tradition of covering oneself with foam to honour the 'academic family' in St Andrews, Scotland. Photograph: Jeff J Mitchell/Getty Images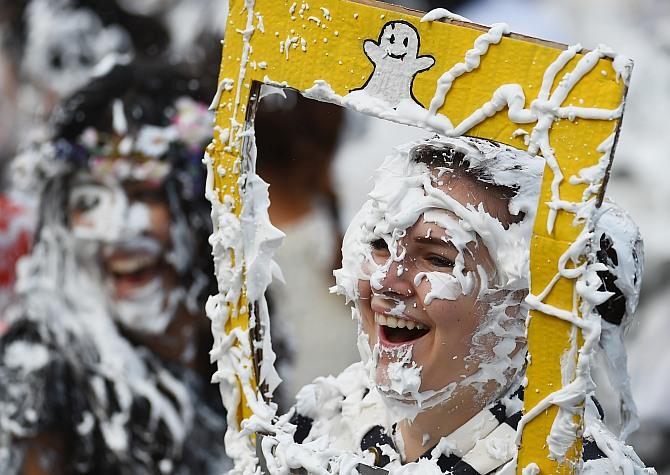 Students from St Andrew's University indulge in a tradition of covering oneself with foam to honour the 'academic family' in St Andrews, Scotland. Photograph: Jeff J Mitchell/Getty Images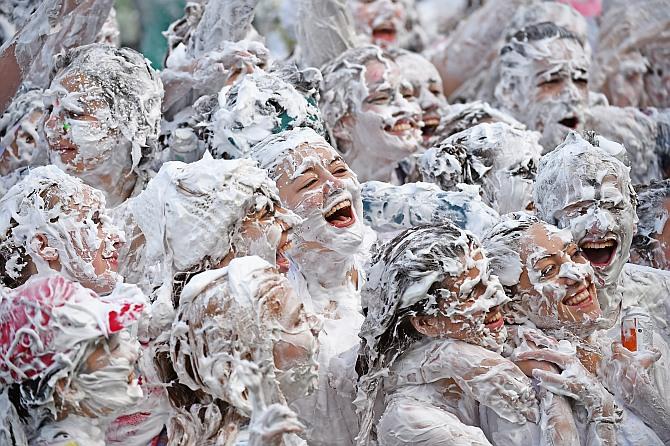 Students from St Andrew's University indulge in a tradition of covering oneself with foam to honour the 'academic family' in St Andrews, Scotland. Photograph: Jeff J Mitchell/Getty Images