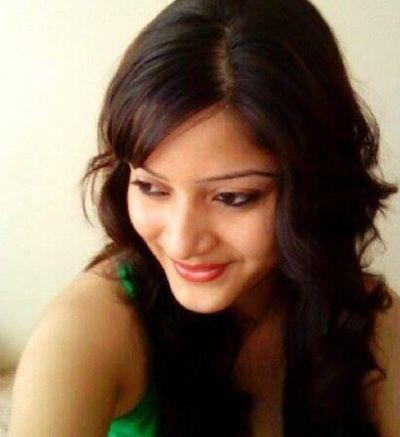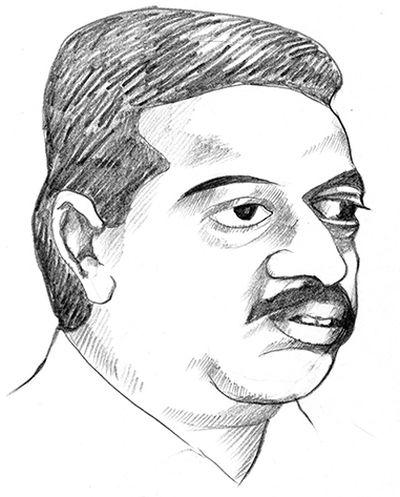 Mumbai top cop Rakesh Maria's trusted man Dinesh Kadam also helped crack the 1993 Mumbai serial blasts' case, sent Abu Salem to jail and helped bust the Indian Mujahideen terror network in Maharashtra.
It all began with an anonymous phone call to the Mumbai police giving information about the disappearance of Sheena Bora, daughter of media tycoon Indrani Mukerjea. When this information reached the ears of Mumbai Police Commissioner Rakesh Maria he put Police Inspector Dinesh Kadam, 49, of the Khar police station on the job.
Bora had disappeared in April 2012 and there was no sign of her till Kadam got on the case. Kadam is Rakesh Maria's go-to guy on the force.
Not many know that the duo cracked Mumbai serial blasts case in March 1993. An important and vital clue was an abandoned Maruti van found near the Siemens factory in Worli, central Mumbai.
Kadam, then a police sub-inspector, reached the van first as he was patrolling the area. He saw that the van's glass was broken and asked locals if they knew who owned the car. They replied that some suspicious men had left the car there in a hurry.
On closer examination, Kadam found out that the car was laden with explosives. He immediately informed Maria who was then deputy commissioner of police (traffic).
Maria then found out from the number plate -- MFC 1972 -- that it belonged to Rubina Memon, sister-in-law of Tiger Memon staying at Al-Husseni building in Mahim.
Maria with Kadam then went to the building and broke into Tiger Memon's home. There they found a scooter key on the refrigerator.
The abandoned scooter was found parked in Dadar also laden with explosives outside a doctor's clinic thus, establishing and confirming the role of the Memons in the 1993 blasts case.
Ever since that case, Maria and Kadam have shared an excellent professional relationship and have always worked as a team. When Maria moved to head the Anti-Terrorism Squad in 2010, Kadam too moved with him.
Before that, Kadam had solved some big cases like that against gangster Abu Salem when he killed builder Pradeep Jain. Kadam built a water-tight case after Salem was deported from Portugal. Based on his investigation, Salem was sentenced to 20 years imprisonment.
Maria has personally praised Kadam and called him one of Mumbai's best officers.
He told the Times of India, "There are officers like Dinesh Kadam, Sukhlal Varpe and a few others who have never hit headlines. But they have done good paperwork, attended court cases, filed chargesheets and ensured convictions of notorious gangsters."
Post the 26/11 terror attacks in Mumbai, Kadam was sent to United States with two other officers to get forensic expertise.
Kadam also came close to arresting dreaded terrorist Yasin Bhatkal in his home town of Bhatkal, Karnataka. Unfortunately, Bhatkal fled minutes before the police arrived on the scene.
Kadam's biggest achievement was the crackdown on the Indian Muhajideen terror group.
The duo with other trusted officers arrested most members of the Indian Mujahideen in Mumbai and Maharashtra.
When Afzal Usmani, a dreaded Indian Mujahdeen operative, escaped from court it was Kadam who got him arrested through his informer network at the Indo-Nepal border.
The only aberration in his record was when there were allegations that Kadam arrested the wrong man (Himayat Baig) in Pune's German Bakery blast case. However, a Pune court overruled the defence argument and sentenced Baig to death.
Compiled by Syed Firdaus Ashraf/Rediff.com. Illustration: Uttam Ghosh/Rediff.com