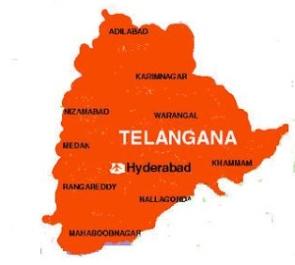 Creation of new state entails long drawn administrative process, could take as much as a decade
A separate state of Telangana is a done deal, backers of the proposal would have India believe. However, the creation of a new state entails a long-drawn administrative process and it could take as much as a decade to bring this dream to fruition.

Quite apart from the political tussle between those who support the creation of a separate state and those who oppose the division of a unified Andhra Pradesh, there is the question of legislative backing for the new state that alone could take up to two years.

Past experience tells us that the process of creating a new state is fraught with administrative difficulties and delay, even if there is political consensus on the issue. In the case of Chhattisgarh, for instance, carved out of Madhya Pradesh, there was complete consensus among all political parties that the tribal areas of MP must be given their own social identity and a new state. Even so, it took almost 10 years for Chhattisgarh to emerge in 2000, despite both the state Congress and the Bharatiya Janata Party pledging support to the proposal in their manifestos in successive elections.

The agitation to carve out a separate hill state of Uttarakhand from Uttar Pradesh started in 1985. The state came into existence only in August 2000, after a constitutional amendment bill was passed.

It took a bloody people's movement, four prime ministers, almost half a dozen general elections and as many assembly elections, followed by a constitutional amendment.
The separate state of Jharkhand took even longer. It was in 1947 that the All India Jharkhand Party came into existence. In 1987, led by Shibu Soren, Jharkhand called for a boycott of Independence Day.
The Union home minister asked the Bihar government to prepare a detailed report on the Chhotanagpur and Santhal Pargana region, indicating to the region that at last its demand for statehood had been heeded. In January 1994, Chief Minister Lalu Prasad announced in Ranchi that a Jharkhand Development Autonomous Council Bill would be passed in the budget session of the Bihar assembly.
In June 1997, the Bihar government sanctioned Rs 24 crore to conduct elections in the Jharkhand Area Autonomous Council; the following month, recognising they were a hair's breadth away from their dream, Soren offered support to the minority government of Lalu Prasad on the condition that a bill to create Jharkhand would be introduced in the assembly.
Yet, creation of the new state was opposed strongly by Lalu Prasad's party, the Rashtriya Janata Dal, and the Communist Party of India-Marxist (who were in alliance at the time) till the very end.

Finally, Jharkhand came into existence in 2000, following a constitutional amendment.