17-year-old Alexis Mendoza was charged with beating and running over 68-year-old Amrik Singh Bal. Ritu Jha/Rediff.com reports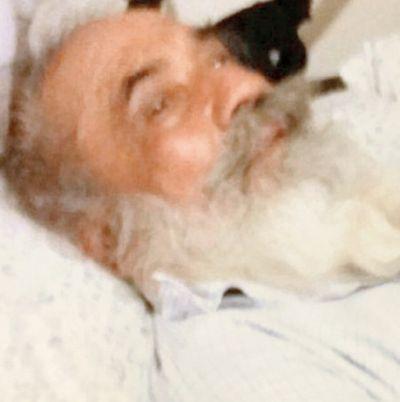 A juvenile facing hate-crime charges for attacking an elderly Sikh male committed suicide announced the Fresno County Sheriff office in California on Friday.
Confirming the same, Tony Botti, information officer at Fresno County Sheriff's office, told Rediff.com that 17-year-old Alexis Mendoza killed himself at his house on April 19.
He said he could not comment on how the teen had committed suicide.
Mendoza was a suspect in a hate crime for allegedly brutally assaulting Amrik Singh Bal, 68, while he was waiting for a ride to work. The Fresno County District Attorney's office had earlier this month filed criminal charges against Mendoza and another man Daniel Wilson, 22, involved in this case.
Mendoza, due to the seriousness of the case, though a juvenile was being prosecuted as an adult and was charged with one felony count of assault, by means likely to produce great bodily injury and, one felony count of assault with a deadly weapon (a vehicle in this case). If convicted, he could have faced up to 13 years in custody.
Mendoza had pleaded not guilty and was out on bail.
The incident in question occurred on December 26, around 6.30 am, a day after Christmas, when Mendoza and Wilson saw Bal in a turban on the road. Bal was waiting for a ride to work at a raisin farm in Fresno.
Both Mendoza and Wilson exited the vehicle and attacked Bal. The assault was captured by the security cameras installed at a nearby residence.

Mendoza then got into the driver's seat and hit Bal from the rear bumper when Bal tried to cross the road fearing his safety.

The suspects then exited the vehicle and assaulted Bal, asking him, "Why are you here?" They left Bal unconscious on the road. He sustained a head injury and a broken collar bone.

When asked how if affects the case, Iqbal 'Ike' Grewal, a community leader in Fresno, who was working on Bal's case, said, "We don't know what will happens now, it is sad and tragic. But the case should go on."
Image: Amrik Singh Bal sustained a head injury and a broken collar bone during the assault.