The Enforcement Directorate (ED) on Wednesday conducted searches at multiple premises in Maharashtra as part of a money laundering investigation against Nationalist Congress Party MLA Hasan Mushrif and others, officials said.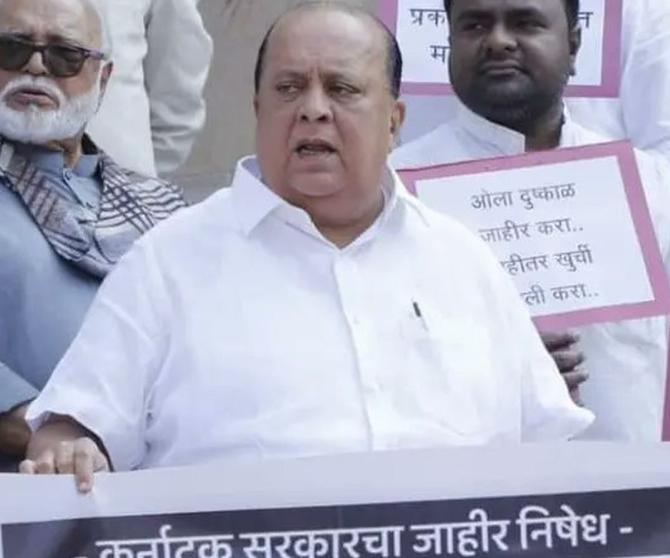 The raids are understood to be linked to a probe related to alleged irregularities in the operations of some sugar mills based in the state that are linked to Mushrif.
Premises located in Mumbai, Pune and Kolhapur are being covered by the ED officials since around 6.30 am, they said.
Mushrif, 68, is an NCP MLA from the Kagal seat in Kolhapur. He was Maharashtra's rural development minister in the previous Uddhav Thackeray government.
He is also the vice president of the political party, headed by former CM and Union minister Sharad Pawar, in Maharashtra.
Mushrif posted an Instagram video message asking his supporters not to obstruct the action that he said are being carried out at the premises of his relatives, daughter and some cooperative sugar mills.
The politician said he was not aware about the case for which the ED action was being undertaken.
He, however, wondered whether the ED action was directed against people from a 'particular caste and community'.
"Earlier it was (NCP leader) Nawab Malik, then it's me. Kirit Somaiya says (action could be taken against Congress leader) Aslam Shaikh. I wonder if they have decided to target a particular caste or community," the former minister said in the video.
Bharatiya Janata Party leader Kirit Somiaya had in 2021 alleged that Mushrif indulged in corrupt practices by holding 'benami' entities through his family members and companies.
The NCP had then dismissed these charges.
Mushrif said a similar raid was conducted by a central agency earlier but nothing came out of it.
He alleged that BJP leaders from Kagal had visited Delhi seeking action against him.
Despite his appeal, Mushrif's supporters staged an agitation in Kagal following which, police put up a barricade near his residence.
The protesters alleged the ED action is wrong and taken out of the malaise.
Meanwhile, Shiv Sena (Uddhav Balasaheb Thackeray) leader Sanjay Raut dubbed as 'pressure politics' the ED's action against Mushrif.
"This action is pressure politics but Mushrif will come out of this phase," Raut told reporters.
He said Mushrif is a leader from the Opposition who is putting up a fight which is against a particular ideology.
"Be it me, Anil Deshmukh or Nawab Malik (who all were arrested by ED in separate cases)....some BJP leaders had talked about putting Hasan Mushrif behind bars. Such language was used against Bhavana Gawli (MP), Yeshwant Jadhav (both members of the Eknath Shinde faction of Shiv Sena) and many important leaders who are part of the government now.
"But they get relief and those in Opposition are facing pressure politics," Raut said, adding Mushrif is a fighter and the entire Opposition is with him.
The Shiv Sena (UBT) faction is part of the Maha Vikas Aghadi (MVA) which also comprises the NCP and Congress.