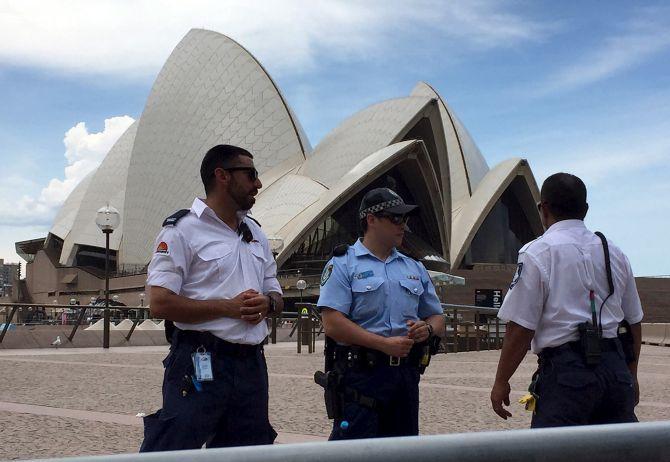 Australia's iconic Sydney Opera House, one of the most popular tourist destinations in the country, was cordoned off and evacuated on Thursday after some 'information on social media' sparked a security scare. Later, however, police declared the area safe.
"Following information on social media, police conducted an operation in the vicinity of the Opera House and Manly ferry terminal as a precautionary measure," police said after concluding operations in the area.
The forecourt of the Opera House was evacuated at around 2 pm (around 8.30 am according to Indian time) and police erected metal barriers.
All tours of the Opera House were also cancelled for the day and ferries were either delayed or cancelled.
Visitors were told to leave the area as officers searched the landmark for an undisclosed object, the Daily Telegraph reported.
A New South Wales police spokesman was quoted as saying that 'here was a threat'.
A Sydney Opera House employee posted an internal email to Reddit from the head of security, Emergency Planning and Response which said all performances and tours had been cancelled while employees were allowed to stay inside, the report said.
"Colleagues, A security threat has been received by NSW police which they advise may involve the Opera House. Police teams are on the site currently assessing the situation. The site has been closed to the public," the email was quoted as saying by the report.
A police operation was also carried out in Manly area of New South Wales.
According to Fairfax Media, the operation was believed to be prompted by a threat that a bomb was on board a Manly ferry.
Image: Police and security personnel stand in front of the Sydney Opera House after it was evacuated on Thursday, after a 'bomb threat' on social media. Photograph: Matt Siegel/Reuters