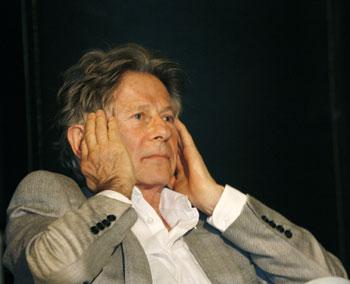 Switzerland has regretted not arresting Oscar-winning director Roman Polanski on his earlier visits to the country, a media report said.
Justice Minister Eveline Widmer-Schlumpf has claimed that Switzerland would have arrested Polanski earlier if authorities were aware of the previous visits by the film director, who owns a chalet in the Swiss resort of Gstaad.
"This time we knew that he would come. After all, the organisers of the Zurich Film Festival had actively made it known," the Minister was quoted by Swiss daily 'Sonntags Zeitung' as saying.
The 76-year-old, who holds dual French and Polish citizenship, was arrested at the request of the United States when he flew into Switzerland on Sept 26 to receive a lifetime achievement prize at the Zurich Film Festival.
However, according to Polanksi's lawyer, prominent Swiss, including Micheline Calmy-Rey, the Foreign Minister, have criticised the handling of the arrest and the director was also "stunned" as he was a regular visitor to Switzerland, British newspaper The Daily Telegraph reported.
Polanski has now appealed against his arrest on a US extradition warrant to face sentence for having sex with a 13-year-old girl in 1977.
Polanski pleaded guilty to having sex with the girl but fled the United States on the eve of his 1978 sentencing because he believed a judge might overrule his plea and put him in jail for 50 years.