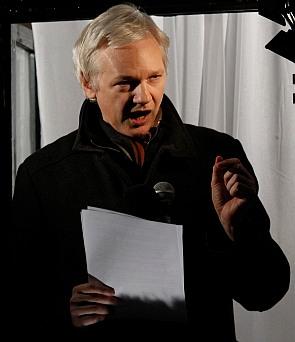 Swedish authorities have written to the Ecuadorean foreign office in United Kingdom seeking a meeting with WikiLeaks founder Julian Assange, as he begins his fifth year holed out in the Ecuadorean embassy in London.
It could prove to be a major breakthrough in the protracted standoff between 44-year-old Assange and Sweden, where he is wanted in relation to a 2010 rape allegation.
"Interviewing Assange inside the embassy has been Ecuador's request for four years. Over 1,400 days we have been asking the Swedish government to come and interrogate him in our embassy. So it has been a welcome change of heart and some sign of political will," said Ecuador's Foreign Minister Dr Guillaume Long.
"Since November 2010 and March 2015, Sweden made 44 such requests to other countries to interview suspects in other cases. So it is very common and could be easily done, but we faced total refusal for years," he added.
Long confirmed that the Swedish attorney general had made a formal request that was being considered, 'The Guardian' reported.
The Australian national has been living inside Ecuador's UK mission for four years after the South American country offered him asylum.
Assange denies the rape charges and has fought against being extradited to Sweden, saying he fears he would then be transferred to the US to face charges on WikiLeaks' activities.
A United Nations working group had ruled that in February, Assange was being arbitrarily detained. However, the UK Foreign Office had called for the UN decision to be reviewed, saying Assange was staying in the embassy voluntarily and that the UK had a legal duty to extradite him to Sweden.
Long said Ecuador's legal department will now examine Sweden's request and would also want assurances that the UK would not seek to prosecute Assange for avoiding arrest.