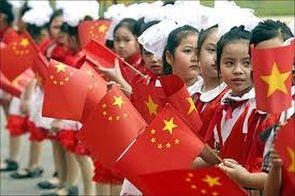 As many as 346 students, including 45 in serious condition, have been hospitalised in southwest China, local officials said on Friday.
The publicity department of the Dongpo District of the city of Meishan said the students, who were hospitalised on Thursday evening, were from the YingtianMiddle School in SichuanProvince.
So far, 216 students are being treated at a local hospital, including 45 who are seriously ill, state-run Xinhua news agency reported, without providing details of the illness.
Other 130 students are under observation, the report said.
In a separate incident in east China's AnhuiProvince, 21 doctors and nurses have been hospitalised after being diagnosed with viral pneumonia, local health officials said.
The medical workers have been quarantined for treatment and none of their infections are critical, Xinhua reported.
All the 21 work in the department of respiratory care at the GeneralHospital of the Wanbei Coal-Electricity Group.
The case represents an ordinary pneumonic infection and is not a public health issue, a publicity official from the provincial health department Feng Lizhong was quoted as saying.
China has been witnessing a spate of food poisoning incidents in schools and factories.
On June 12, one person died due to suspected poisoning while 160 others working in a food company in south China's GuangdongProvince fell ill after eating at the firm's canteen.
Similar incidents were reported from different parts of the country.