A 27-year-old man has been charged with six counts of murder after a shooting at a Quebec City mosque during evening prayers in an attack Canada's prime minister called a "terrorist attack on Muslims".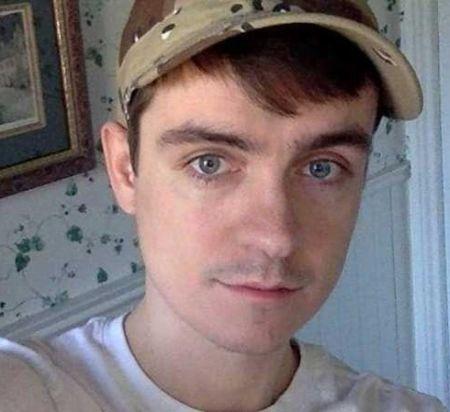 IMAGE:

Alexandre Bissonnette, a suspect in a shooting at a Quebec City mosque, is seen in a Facebook posting

. Photograph: Reuters
Alexandre Bissonnette, a French-Canadian political science and anthropology student, appeared at a Quebec City court on Monday, he also faces five counts of attempted murder.
More than 50 people were at the Quebec Islamic Cultural Centre when the shooting erupted on Sunday night.
Police initially said that two men had been arrested after the attack. But later in the day, provincial police clarified that only one was a suspect and they had released the other -- considered to be a witness -- without charges.
The brazen attack left the tight-knit Muslim community in Québec city reeling.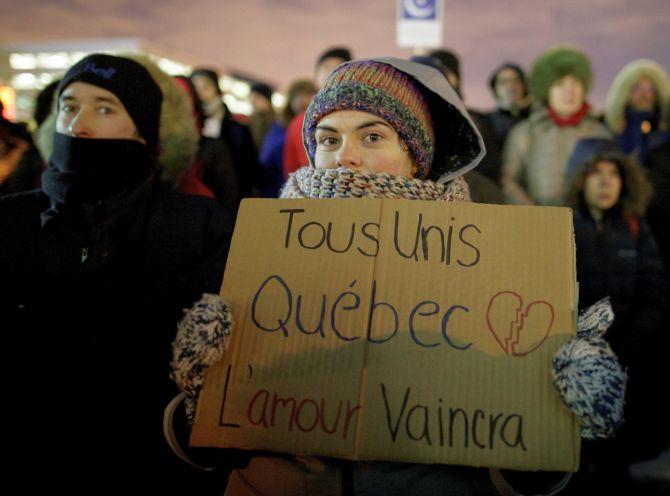 IMAGE: A woman holds a sign reading "everyone united/love will conquer" as people attend a vigil in support of the Muslim community in Montreal, Quebec. Photograph: Dario Ayala/Reuters
Justin Trudeau, Canada's prime minister, condemned the attack on Monday. "Make no mistake, this was a terrorist attack. This was a group of innocents targeted for practicing their faith," he said. "To the more than 1 million Canadians who profess the Muslim faith, I want to say directly, we are with you 36 million hearts are breaking with yours."
He urged Canadians to stand in solidarity with those affected by the attack. "We will grieve with you, we will defend you, we will love you and we will stand with you."
Vigils were planned across the country, while people around the world used social media to express their condolences and voice their support for the mosque.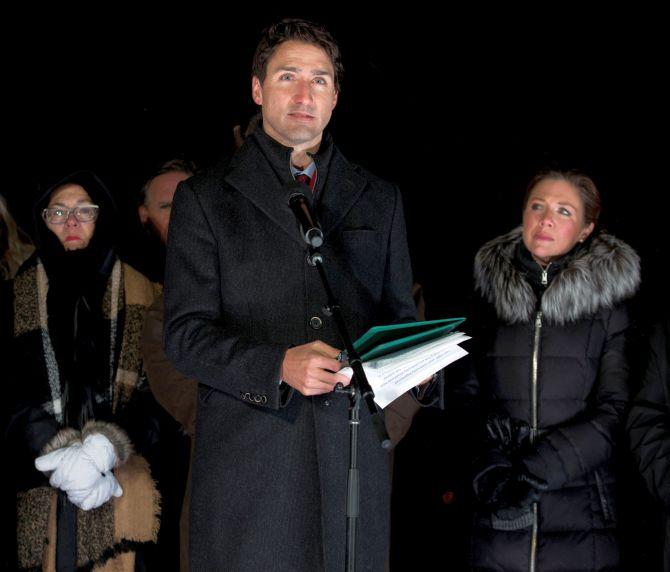 IMAGE: Canadian Prime Minister Justin Trudeau speaks as his wife Sophie Gregoire Trudeau looks on as they attend a vigil held in honour of the victims of a shooting in a mosque in Quebec City, Quebec. Photograph: Christinne Muschi/Reuters
United States President Trump called Trudeau to express his condolences about the mosque attack.
The mayor of Paris said the lights of the Eiffel Tower will be switched off at midnight to honour the victims of the attack.
French President Francois Hollande condemned the "odious attack" on the mosque and offered support for Canada's leaders.