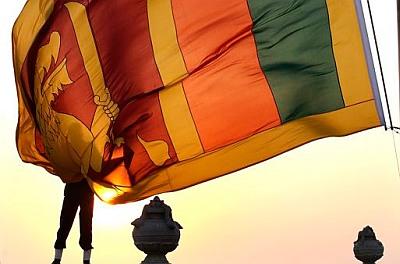 The United Nations Human Rights Council has accused Sri Lanka of sabotaging a UN-mandated probe into the country's nearly three decades-long brutal civil war, drawing a sharp reaction from Colombo as it dismissed the charges.
"This continuing campaign of distortion and disinformation about the investigation, as well as the insidious attempts to prevent possible bona fide witnesses from submitting information to the investigating team, is an affront to the UNHRC which mandated the investigation," said UN High Commissioner for Human Rights Zeid Ra'ad Al Hussein.
He criticised the continuing attacks by the government on the integrity of the UN Human Rights Office's ongoing investigation into the alleged grave human rights violations and abuses in Sri Lanka and condemned the intimidation of human rights defenders and individuals who may wish to cooperate with the investigation.
"The Government of Sri Lanka has refused point blank to cooperate with the investigation despite being explicitly requested by the Human Rights Council to do so," Zeid said.
"Such a refusal does not, however, undermine the integrity of an investigation set up by the Council -- instead it raises concerns about the integrity of the government in question. Why would governments with nothing to hide go to such extraordinary lengths to sabotage an impartial international investigation," he asked.
Responding to the remarks, Sri Lanka's Ambassador to the UN in Geneva Ravinatha Aryasinha, in a letter to the UN High Commissioner for Human Rights, regretted the use of "intemperate language to attack and vilify a sovereign member of the UN".
In the letter, Sri Lanka asserts, "the government has steadfastly maintained that it owes to the country's dignity not to subject to its people to an investigation that does not conform to even the minimum prerequisites of justice and fair play."
The ambassador said Sri Lanka has made no attempt to prevent witnesses from submitting information and neither were attempts made to intimidate individuals from submitting evidence.
The Human Rights Council had adopted a resolution in March requesting the office of the high commissioner for human rights "to undertake a comprehensive investigation into alleged serious violations and abuses of human rights and related crimes by both parties in Sri Lanka."
The UN says 30,000 people were killed towards the end of the ethnic conflict in 2009 when the Liberation Tigers of Tamil Eelam was finally crushed.