A soldier was allegedly beaten up near his home in this southern Kerala district on Sunday night by six persons and 'PFI' was written on his back with green paint, the police said on Monday.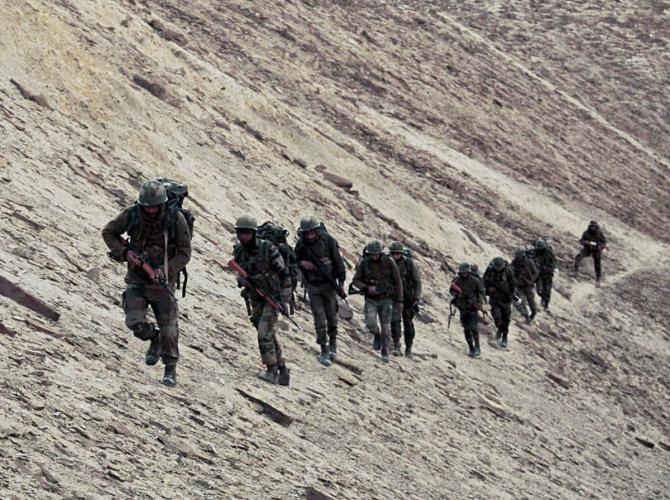 The alleged incident occurred near his home at Kadakkal in Kollam on Sunday night when the soldier was returning home on his bike, the police said.
It also said that Military Intelligence personnel have reached the spot and would be directing the investigation into the alleged assault on the soldier who is posted in the Indian Army's Electronics and Mechanical Engineers Corps.
The alleged incident occurred on the last day of the vacation of the soldier hailing from Kerala, the police said.
An FIR under Sections 143 (unlawful assembly), 147 (rioting), 153 (wantonly giving provocation with intent to cause riot), 323 (voluntarily causing hurt) and 341 (wrongful restraint) of the IPC was lodged during the day against six identifiable persons, the police said.
The police said it is not yet clear whether any outfit has any role in the alleged incident.
An officer of Kadakkal police station said that according to the soldier's complaint, he saw some persons standing near his home while he was returning on his bike.
On asking them why they were there, they said somebody was lying drunk in the nearby rubber plantation and asked the soldier whether he knew that person, the complaint said.
"He said that he accompanied the men to the rubber plantation and on reaching there, someone kicked him from behind and then the assailants tied his hands and beat him up. They then wrote PFI on his back with green paint," the officer said.
PFI generally refers to the Popular Front of India, an organisation that was banned by the central government last year.
The police noted that there were no injuries on the soldier.
It said that the soldier was set to return to his unit at Jaisalmer in Rajasthan today, but is presently taking rest at home after being discharged from the hospital.