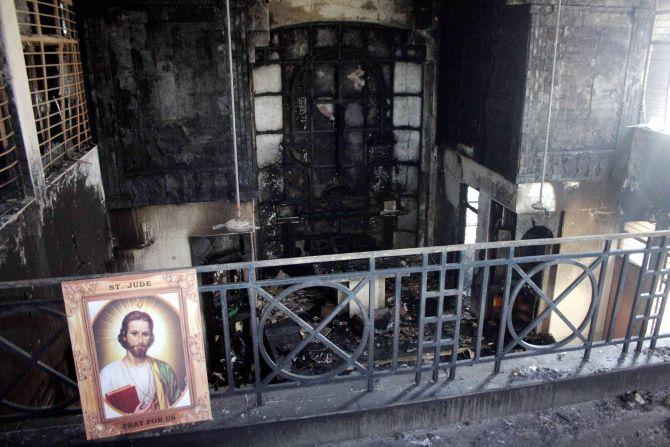 A Special Investigation Team has been constituted to probe the incident of fire which gutted an east Delhi church, Home Minister Rajnath Singh said in the Lok Sabha on Wednesday.
He said that a Joint Commissioner of Police in Delhi is heading the SIT, which has been asked to give its report within two months.
The home minister assured the House that the government would "act strongly against anyone trying to hurt the sentiments of people believing in any religion or faith".
He also told Speaker Sumitra Mahajan that if she so directs, the government would have no hesitation in tabling the copy of the SIT report in the House. "As soon as I learnt of the incident, I spoke to the Lt Governor (of Delhi) and decided to set up the SIT," he said.
The home minister's statement came a day after members in Lok Sabha condemned the suspected burning down of the church in DilshadGarden area of east Delhi and "attempts" to give it a communal colour.
P Karunakaran of the Communist Party of India-Marxist had alleged the church and its exhibits were completely damaged and burnt down, claiming it was "a pre-planned attempt and not an accident ... The intention is to turn it into a sensitive communal issue."
Members of various opposition parties including Congress associated themselves with Karunakaran.