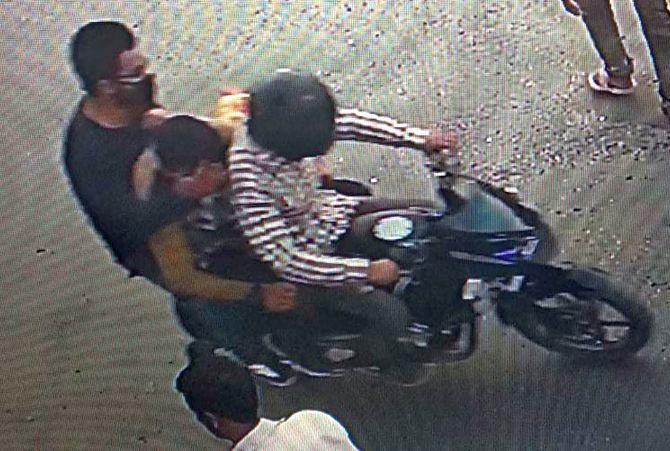 The Jammu and Kashmir Police late on Thursday night released two pictures of three bike-borne men who are suspected to have killed Rising Kashmir editor Shujaat Bukhari, and sought the public's help in identifying them.
The three assailants were caught on a CCTV camera, the police said.
The two pictures showed the three men riding a motorcycle. The attackers had their faces covered.
The police released the pictures late Thursday night and asked the public to help them identify the attackers.
"In connection with today's terror attack at Srinagar, police requests general public to identify the suspects for the purpose of the police investigation," a statement read.
The name of the person providing any clue or information regarding the suspects will be kept confidential, it said.
Shujaat Bukhari and his two personal security officers were shot dead by terrorists outside the newspaper's office in the heart of Jammu and Kashmir's summer capital on Thursday, police officials said.
Fifty-three-year-old Bukhari, who had worked as the state correspondent for national daily The Hindu for several years, was shot dead soon after he boarded his car from his office located at Press Enclave in the heart of the city centre -- Lal Chowk.