In a chilling recall of the Shraddha Walkar murder case, a woman killed her husband with the help of her son from a previous marriage, chopped the body into 10 pieces and kept them in a fridge before dumping them across east Delhi, police said on Monday.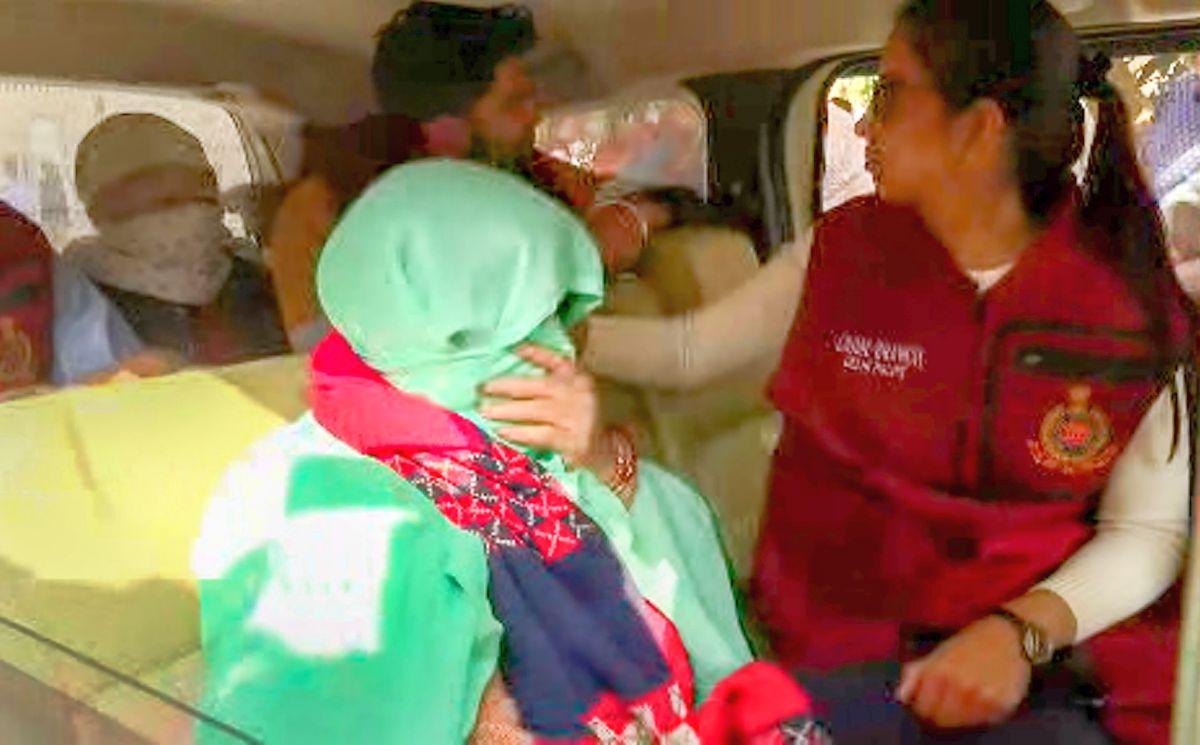 Anjan Das (45) was killed on May 30 this year by his wife Poonam (48) and stepson Deepak (25), residents of Kalyanpuri, who were arrested from east Delhi's Pandav Nagar area on Monday.
Some of his body parts were found stuffed inside a bag at the Ramlila Ground in east Delhi's Kalyanpuri on June 5, police said.
According to the police, the trigger for the grisly crime was the fact that Das had alleged ill intentions towards her stepdaughter and Deepak's wife as well, and he was also sending Poonam's earnings to his another wife and eight children in Bihar. Poonam worked as a domestic help in the area.
In April, Poonam hatched a conspiracy to eliminate Das with the help of her son Deepak, police said, adding that the duo on May 30 served alcohol laced with sleeping pills to him.
The mother-son stabbed Das with a dagger and a knife over neck, chest and abdomen, police said, adding that after the murder, the body was kept in the room.
The blood got drained from the body by the next morning and they then started cutting it into 10 pieces and kept them in the fridge.
The accused dumped his body parts over the next three to four days, the police said.
So far, police have found six body parts. The torso and forearms of the deceased are yet to be recovered.
On June 5, police found the lower part of a human body in a bag at the Ramlila Ground in east Delhi's Kalyanpuri and at a few distance, another part was also recovered that was in a white plastic bag with "Chick Peas" written on it, they said.
Over the next few days, his legs, thighs and skull were also recovered following which a case was registered under Sections 302 (murder) and 201 (causing disappearance of evidence and giving false information) of the Indian Penal Code at Pandav Nagar police station.
During investigation, it was found that on the intervening night of May 31 and June 1, a woman and a man had disposed of the plastic bag at a deserted place in Ramlila Ground.
After scanning the CCTV footage, it was found that on June 1 during day time also, the same woman and man were seen near the spot.
Sources said police took the help of technical surveillance to find out mobile phone numbers in the area which went switched off around the time when body parts were found.
As the police recovered the head of Das, they launched a door-to-door search and on identification by neighbours, the police found that the victim had been missing for the last five to six months and no missing complaint was filed by his family members.
The police said that they questioned Poonam and Deepak where they came up with conflicting versions.
Later, the duo disclosed that they hatched a conspiracy to kill Das and after killing him, they cut his body into pieces and dumped the parts in plastic bags at Ramlila Ground and Ganda Nala, New Ashok Vihar, special commissioner of police (crime) Ravindra Singh Yadav said.
The mobile phone of Das and the clothes worn by the accused which were seen in CCTV footage during disposal of body parts were also recovered, police said.
Poonam, who hails from Deoghar district in Jharkhand, got married at the age of 13 to one Sukhdev Tiwari, a resident of Aara in Bihar. She gave birth to a girl at the age of 14, the police said.
Her husband Sukhdev Tiwari went to Delhi for work, but never came back. In 1997, she, along with her daughter, came to Delhi to look for him but could not trace him.
Thereafter, Poonam met one Kallu, a resident of Trilokpuri, and started living with him. She has a son, Deepak, the co-accused, and two daughters from Kallu, the police said.
One of her daughters died at the age of four by falling off the roof. Kallu was an alcoholic and did not do any work for a living, the police said.
In 2011, Poonam met Das, who worked as a lift mechanic and was residing at the top floor of her building on rent.
In 2016, Kallu died of liver failure and she started living with Das, they said.
Later, she came to know that Das was already married and was having eight children (seven daughters and one son) from his first wife. Das stopped doing any work and used all her earnings for his expenses, the police said.
He started stealing her jewellery and cash, and would send them to his first wife in Bihar, due to which they had quarrelled several times.
Poonam's son Deepak got married in 2018 and has a three-year-old son. He was living in the neighbourhood, the police official quoted above said.
In March or April this year, Poonam came to know that Das was allegedly having ill intentions towards her divorced daughter as well as daughter-in-law.
He allegedly tried to molest them that did not go down well with Deepak, the police said.
According to the police, a team will be sent to Bihar to collect DNA samples of Das' kin to match the body parts.
The fridge used for storing Das' body parts has been seized, they said, adding Deepak worked as waiter in parties and functions.
The case bears eerily similarities with the murder of 26-year-old Walkar in the national capital.
Walkar was allegedly killed by her 28-year-old live-in partner Aaftab Poonawala after a confrontation who then sawed her body into 35 pieces and kept them in a 300-litre fridge for almost three weeks at his residence in south Delhi's Mehrauli before dumping them across the city.
The Delhi police arrested Poonawala on November 12.