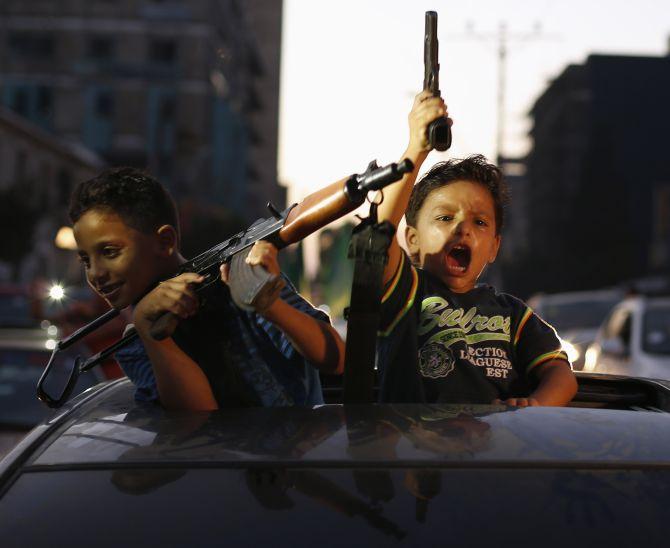 A 9-year-old girl accidentally killed an Arizona shooting instructor as he was showing her how to use an automatic Uzi, authorities said Tuesday.
Charles Vacca, 39, of Lake Havasu City, died Monday shortly after being airlifted to UniversityMedicalCenter in Las Vegas, MohaveCounty sheriff's officials said.
Vacca was standing next to the girl at the Last Stop outdoor shooting range in White Hills when she pulled the trigger and the recoil sent the gun over her head, investigators said.
Authorities said the girl was at the shooting range with her parents. Her name was not released.
The investigation into the shooting has been completed and no charges were pending, according to the sheriff's office.
Authorities said the death was being handled as an industrial accident, with the Occupational Safety and Health Administration investigating.
Reacting to the incident, a gun expert said, "To put an Uzi in the hands of a 9-year-old ... is extremely reckless."
Gun experts also added that young children should be taught to shoot with single-shot firearms rather than submachine guns. They also said that safe learning is connected to the ability and experience of the instructor.
Image is used for representational purposes only. Photograph: Suhaib Salem/Reuters