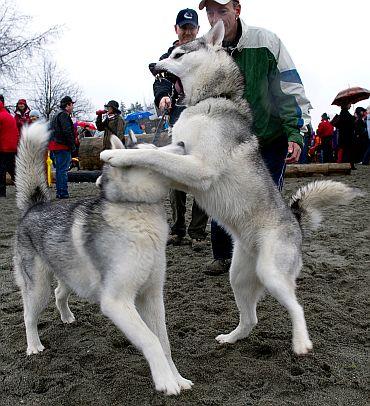 A hundred sled dogs were recently killed in Whistler, British Columbia. The incident came to light when the person who killed them -- an Outdoor Adventures Whistler employee -- filled out a workers' compensation form for post-traumatic stress disorder.
"No action can be taken against the people who killed these dogs because an animal is property under the law," said Dr Maneesha Deekha, an animal laws specialist and associate professor of law, University of Victoria, British Columbia.
"The law has only two categories -- property or human. This incident shows the dismal protection in the law for animals. They are treated as property in the law. So, they don't have any interest of their own," she said.
The company could kill the animals, "because the law permits that," she added.
"It is very unusual even to know about these situations," Deekha said.
Image: Sled dogs in Whistler
"They came to light because of the subsequent talk of unemployment compensation filed by the employee. They can kill the animals without much regulations. That's their property, so they can get rid of them whenever they want."
The news has been picked up by the media in many countries, because of the way the dogs were killed.
Robert Fawcett admitted to having shot and/or stabbed 70 dogs after a decline in tourism. Fawcett's compensation claim was, however, rejected.
He appeared for a review in January and revealed grisly details of the execution style killings. He said he had wrestled the dogs to the ground and stood on them to shoot them.
And this is what may attract scrutiny in this case, Deekha said. "What the law provides is to prevent what's unnecessary pain and suffering. They have to show that the way the animals were killed they didn't necessarily suffer. It depends on their (the owner's) words even if the case goes to trial," she added.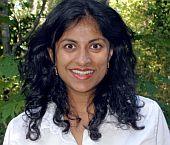 Deekha's study of the social justice system motivated her to bridge the gap between animals and humans and specialise in animal laws, a field with few takers.
She hoped that Canada will soon introduce better laws.
"We should take animals out of the property category and create a third one, so that they are given better protection under the law," she said.
Image: Dr Maneesha Deekha