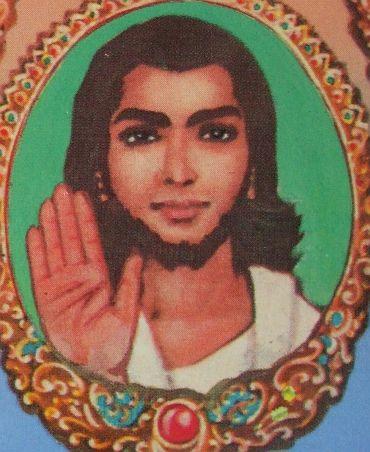 A life came to an end on Sunday and 6 million devotees are immersed in sorrow due to the passing away of their Bhagwan, Sathya Sai Baba at the age of 86.


The Baba devotees who have been praying extremely hard all these days when their Lord was battling for life at a hospital in Putthaparthy, say that they will see Baba soon in the form of Prema Sai Baba.
The very famous discourse by Baba had proclaimed that he would live on till the age of 96 and after that would reincarnate as Prema Sai Baba at a village called Gunaparthi in the Mandya district of Karnataka. Baba, in his discourse, had said that he would reincarnate in the year 2023.
"Our Bhagwan has not left us, we will get to see him soon and he will always remain in our hearts," says Shyamala, an ardent devotee at Puttaparthi.
"I am sad, but Baba himself had said that death involves certain developments that weaken and extinguish life. It does not affect the atma as it has no death. It cannot be destroyed. Death is another stage of life. However long one suffers from illness or however severe the injury, death can happen only when time signals the right moment," she says.
The question is now about the famous prophecy as proclaimed by Baba that he would live on till the age of 96.
The death of Baba at the age of 86 appears to have proven that wrong. His devotees, however, are angered by this question and say that Baba had made it clear that he could leave his body if he felt like and he has done only that.
"He had assumed a human form and was taking on the sufferings of the people," another devotee says.

Now all eyes have turned towards the small village in Mandya town where as per the proclamation of Baba, Prema Sai Baba will be born. He is considered to be the third and final avatar of Sai Baba ( after Shiridi Sai Baba, and Sathya Sai Baba).

The first time that the talk regarding Prema Sai Baba came out was in the year 1963 during a discourse by Sathya Sai Baba.
During the discourse he said Shiva said that they (Shiva and Shakti) would take human form and be born thrice in the Bharadwaja lineage.
Another mention about Prema Sai was made in the year 2008 when Sathya Sai said that the avatar came as a trinity and the complete unity among all will be achieved when Prema Sai comes.
Baba had also mentioned that the body of Prema Sai was in the process of being formed and also said that a Kasthuri (already reborn) will be the mother of Prema Sai.

The first visuals of Prema Sai Baba were given to a devotee by the name John Hislop. Sathya Sai Baba had given Hislop a ring with an image of Prema Sai Baba. Hislop had gone on to describe that Baba had said that Prema Sai is in the process of birth.

Now with the passing away of Sai Baba, the devotees are definitely sad, but they say he is very much with them. We know he will be with us always and we will see him soon in the form of Prema Sai Baba, they say.
Image: Prema Sai Baba's image depicted in John Hislop's ring
Photograph: Wikimedia Commons