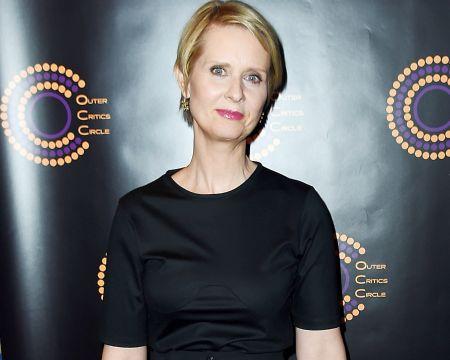 Cynthia Nixon, who played Miranda Hobbs on the acclaimed HBO series Sex and the City, has announced she is launching a bid for New York governor.
The actress plans to challenge incumbent Governor Andrew Cuomo for the Democratic party nomination.
She announced her plans to challenge the incumbent governor on Twitter on Monday.
The 51-year-old liberal activist, who had long been tipped to run, has never held elected office.
In Monday's campaign launch video, the actress said: "I love New York. I've never wanted to live anywhere else, but something has to change."
The actress listed several campaign priorities in the clip.
"We want our government to work again, on healthcare, ending mass incarceration, fixing our broken subway," she said.
"We are sick of politicians who care more about headlines and power than they do about us. It can't just be business as usual anymore."
Nixon has long championed access to quality education in New York.
"I'm a proud public school graduate," she said, "and a prouder public school parent. I was given chances I just do't see most of New York's kids today. Our leaders are letting us down.
"We are the most unequal state in the entire country, with both incredible wealth and extreme poverty."
If elected, Nixon would become the first female and first openly gay governor of New York state.
Photograph: Nicholas Hunt/Getty Images