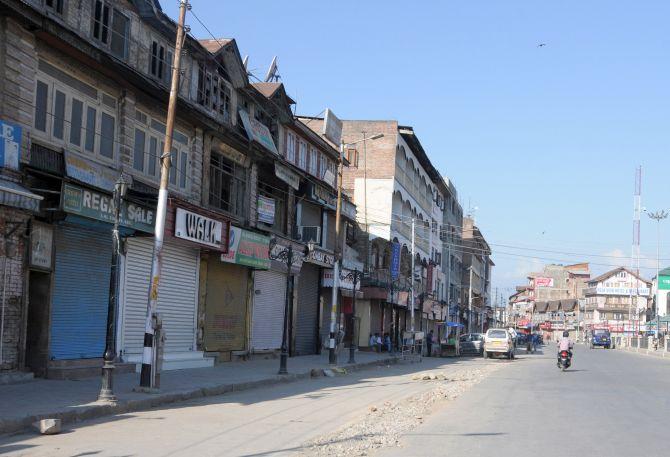 Normal life was affected in Kashmir Valley on Thursday due to a strike called by separatists against the killing of journalist Shujaat Bukhari.
Most of the shops, fuel stations and other business establishments in Srinagar, the summer capital of Jammu and Kashmir were shut, a police official said.
He said public transport was minimal in the city, but private cars, cabs and auto-rickshaws were seen plying.
The official said similar reports were received from other district headquarters of the valley.
The separatists, under the banner of Joint Resistance Leadership, on Tuesday called for a strike for Thursday against the killing of Shujaat Bukhari and also civilians allegedly in security forces firing.
The spokesman said the JRL demands an international probe into Bukhari's gruesome murder.
Bukhari was shot dead, along with his two personal guards, outside his office in Press Enclave in Srinagar on 14 June by unknown gunmen.
Authorities have suspended train services in Kashmir as a precautionary measure, the police official said.