A video has emerged after gangster Vikas Dubey was shot dead in an escape attempt on Friday morning has reinforced questions about the early morning encounter.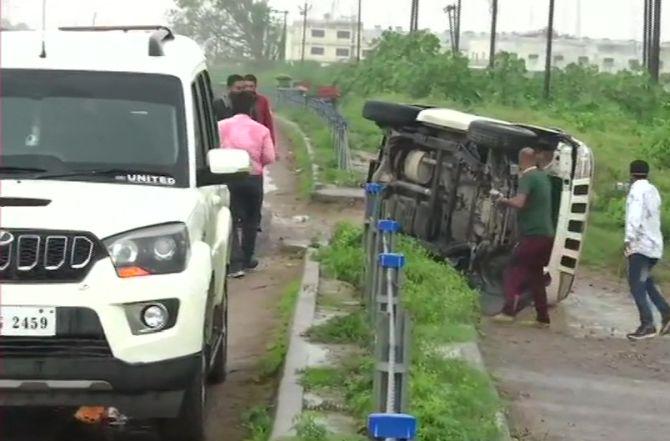 Vikas Dubey, wanted for the massacre of eight Uttar Pradesh policemen last Friday, was being taken in a police convoy to Kanpur after his arrest on Thursday in Madhya Pradesh when the incident took place.
The UP police say the car in which Vikas Dubey was travelling overturned and he and other policemen were injured. The criminal snatched a gun from an injured cop and tried to escape, the police said. He was surrounded and asked to surrender but he opened fire, forcing retaliatory shooting, claimed the police.
SEE: Media persons were stopped by police in Sachendi area of Kanpur before the encounter
A video taken around 6.30 am, just half an hour before the encounter, shows media cars chasing the convoy being stopped.
Many, including Opposition leaders, have questioned the encounter and are now demanding for a probe into the killing.