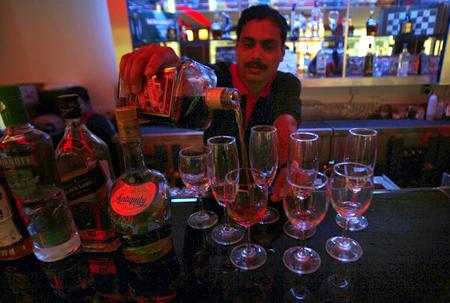 The Supreme Court on Tuesday upheld the Kerala government's policy restricting the sale and consumption of liquor at the bars in five star hotels only and rejecting other hotels serving liquor at bars.
The verdict came on a batch of petitions from liquor bar owners, challenging a judgment of the Kerala high court upholding the state's new liquor policy to close down all liquor bar hotels except those in the five-star classification.
"The appeals of the bar owners have been dismissed by the Supreme Court. By dismissing the appeals, the Supreme Court clearly held that the five percentage taken by the Kerala government for the rehabilitation of the workers is doubtful and therefore the workers can approach the high court of Kerala and Supreme Court," advocate VK Biju told ANI.
"It also pointed out that the workers if at any point they are suffering it is a clear violation of their livelihood," he added.
Kerala government has defended its liquor policy contending that pursuant to the Kerala high court judgment of March 31, only 24 five-star hotels in Kerala have the licence to serve Indian-made foreign liquor as the annual licence of other hotels expired on March 31.
The high court had also upheld the policy allowing the 300-dd bar hotels, to be closed for the sale of liquor, to run as beer parlours.
The state said it had not made any classification of hotels at all. The policy has only prescribed the qualification to serve liquor, only five star hotels can do so.
The liquor policy restricting the sale and consumption of liquor at the bar benefitted 24 five-star hotels in the state and it was upheld by the Kerala high court on March 31.