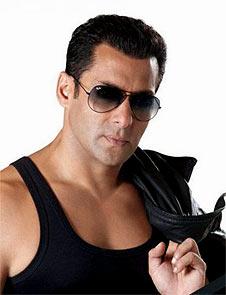 Initially facing two years jail, the actor was hit with a stricter legal provision following a public outcry, reports Syed Firdaus Ashraf.
If he was not the actor Salman Khan, he would be a free man today after having spent two years in jail for his crime.
When Salman Khan was arrested for the first time in the hit and run case on September 28, 2002, for killing a pavement-dweller and injuring four, he was out in two hours after paying a fine of Rs 950.
At that time he was arrested under Indian Penal Code section 304 A, which is a bailable offence. The section governing 'Causing death by negligence,' states: Whoever causes the death of any person by doing any rash or negligent act not amounting to culpable homicide, shall be punished with imprisonment of either description for a term which may extend to two years, or with fine, or with both.
His walking out free in a few hours led to an uproar, with the media, political parties, NGOs and everyone questioning the rationale behind the police releasing Salman Khan in just two hours.
Unlike now, Salman Khan had not launched his 'Being Human' initiative then, and was known for his brash, arrogant behaviour.
Nobody had seen his humane side till then, and the press knew him as someone who was always rude to them.
Why, only around a year earlier he had created a huge ruckus outside former girlfriend Aishwarya Rai's home at night, for which too no action was taken against him. He was considered the 'bad boy' of Bollywood, like his friend Sanjay Dutt who is also in jail today, and nobody dared to mess with the duo.
All this led to opinion solidifying against him among the public, that here was a brat who needed to be taught a lesson, action must be taken against Salman Khan. The Shiv Sena and Bharatiya Janata Party, which were in Opposition in Maharashtra, jumped on the bandwagon to demand strict action against the actor, and the Congress-led Democratic Front government was caught in a fix.
Within 10 days of Salman Khan's release the then home minister and Nationalist Congress Party leader, Chhagan Bhujbal, ordered Salman Khan's re-arrest under the harsher section 304 part ii. And this is what sealed his fate.
While under Section 304 A Salman Khan was charged with causing death by negligence, with a maximum imprisonment of two years, now he was booked for culpable homicide not amounting to murder, which carried a maximum punishment of 10 years.
On Wednesday, as Judge D W Deshpande convicted him, Salman Khan has Bhujbal to thank for his legal travails.