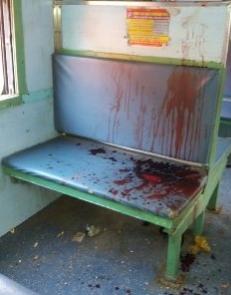 A Government railway police jawan was shot dead and another injured by assailants who snatched their INSAS rifles in a running passenger train between Varanasi and Buxar on Friday night.
Four attackers fired at the two securitymen in a DMU passenger train at about 11 pm last night, Railways SP Jitendra Mishra said today. While GRP jawan Abhishek Singh, a resident of Narahi village of Uttar Pradesh, died on the spot, his colleague Nand Lal Yadav was grievously injured, the SP said.
The injured jawan informed the GRP Buxar about the incident.
The attackers, who took away two INSAS rifles of the jawans, got down from the train and fled before it reached Buxar. The injured jawan, after preliminary treatment at Buxar, has been shifted to Varanasi, the SP said.
Meanwhile, Mughalsarai GRP Inspector Tripurari Pandey said the two constables were on escort duty. The incident occurred soon after the train left the Chausa railway station for Buxar.
The criminals also looted cartridges and jumped out of the train when it slowed down, Pandey said.