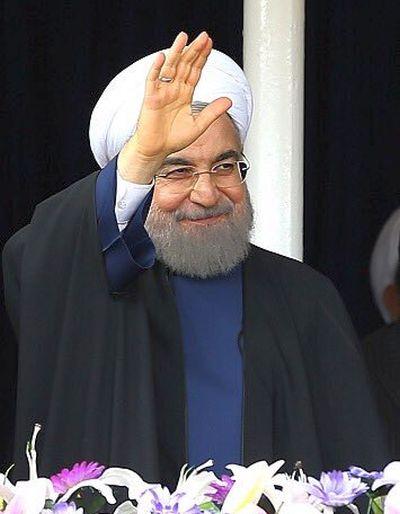 Iranian President Hassan Rouhani has been re-elected for a second four-year term with an unassailable leader, as per results announced by the country's interior ministry on Saturday.
The Iranian interior ministry has declared the almost final results of the Friday presidential election, putting Hassan Rouhani in the lead with 22,796,468 votes so far, state-owned Press TV reported.
President Rouhani's main rival Ebrahim Raeisi garnered 15,452,194 votes, while Mostafa Aqa-Mirsalim and Mostafa Hashemi-Taba, the other two candidates, have so far received 455,211 and 210,597 votes respectively.
Rouhani has gained 56.88 percent of the votes so far, compared to 38.55 percent for Raeisi. Aqa-Mirsalim and Hashemi-Taba have so far secured 1.13 and 0.52 percent of the votes, respectively.
Prime Minister Narendra Modi congratulated Rouhani on his re-election and affirmed India's commitment to strengthen the "special relationship" between the two nations.
"Heartiest congratulations to my friend, President @HassanRouhani on his re-election," Modi tweeted in English and Persian languages.
"India remains committed to strengthening our special relationship with Iran," he added.
The prime minister expressed confidence that Iran will continue to achieve new heights under the dynamic leadership of President Rouhani.
Iran's 12th presidential election was held on Friday and voting hours were extended several times due to a high turnout in the polls.
More than 40 million ballots were used in the 12th Presidential election.
Rouhani's win is likely to have a huge impact on the country's relations with the West and on the Iran nuclear deal which was achieved after years of tough negotiations.
The election is seen as a verdict on President Rouhani's policy of opening up Iran to the world and his efforts to revive the economy.
Rouhani has sought to frame the election as a choice between greater civil liberties and extremism.
With inputs from PTI