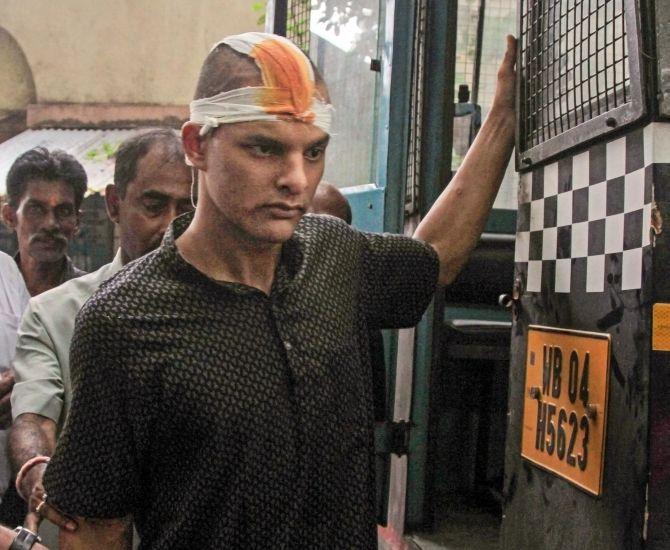 Actor-turned-Bharatiya Janata Party MP son was on Friday sent to one-day police custody for allegedly ramming his car into the wall of prestigious south Kolkata club in Kolkata.
The order came after the police produced 21-year-old Akash Mukherjee before the Alipur court.
Police had taken the youth into custody after the incident around 9.15 pm on Thursday and formally arrested him Friday morning on the charge of rash driving and damaging properties, a senior officer said.
No casaulty has been reported in the incident, he added.
The police officer said that his blood sample has been collected to check if it was a case of drunk driving.
The car will be sent for a forensic test, the officer said.
The incident involving son of a senior state BJP leader has taken a political colour.
52-year-old Roopa Ganguly is an actress, playback singer and politician. She is best known for her rendition of Draupadi in B R Chopra's hit television series Mahabharat (1988).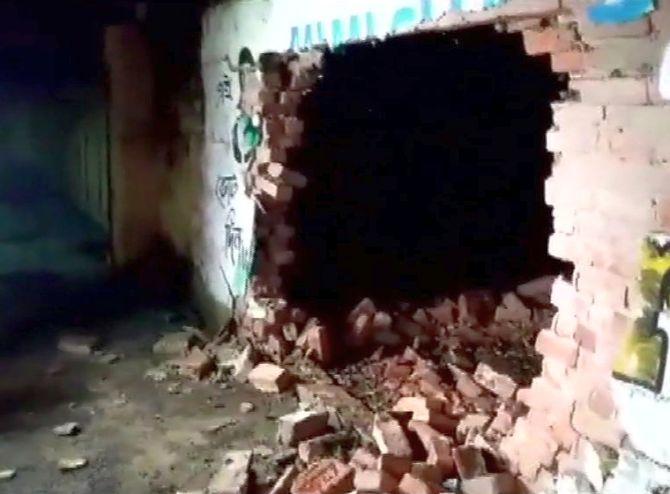 She was nominated as a member of Rajya Sabha in 2015. West Bengal BJP president Dilip Ghosh Friday accused Trinamool Congress of trying to politicize the accident of Roopa Ganguly's son and warned that if police tried to implicate him in false cases then BJP too would legally engage itself into it.
"There has been an accident. Roopadi herself had called the police. The law will take its own course we have nothing to say about it. We just want to say that the matter should not be politicised. We have not sought any special privileges," Ghosh told reporters.
"The Trinamool Congress is unnecessarily trying to politicise the matter. We hope the police would investigate impartially. But if the police administration tries to implicate him in false case by saying he was drunk, the we (BJP) too would get involved in the matter", Ghosh said.
His comments came in the backdrop of local TMC councillor of the area, where the accident happened, Archana Dasgupta, alleging that Akash Mukherjee was drunk and he could have crushed kids playing on the streets under the wheels.
"There are kid who stays here on the streets. They play here. It could caused a major accident. He was drunk when he was rescued. He has history of reckless driving," Dasgupta said.
About the accident, the locals claimed that many people had a narrow escape as the four-wheeler was being driven at a breakneck speed.
The car crashed into the boundary wall of Royal Calcutta Golf Club (RCGC) in the city's Golf Green area, breaking a portion of it, with the driver still trapped inside, they said.
Mukherjee, however, came out of the black sedan unscathed with the help of his father, who had rushed out of their apartment nearby on hearing the commotion.
In a tweet, Ganguly said on Thursday that law should take its own course.
'My son has met with an accident near MY RESIDENCE. I called police to tke care of it with all legal implications... No favours/ politics plz. I love my son & will tk cr of him BUT, LAW SHOULD TAKE ITS OWN COURSE (sic),' she said.
Tagging Prime Minister Narendra Modi in the tweet, the Rajya Sabha member said in Hindi, "I don't commit any wrong, neither do I tolerate one. I am not up for sale."