'No country in the world allows selling of liquor on highways except India'
'Nearly 40 per cent of road accidents happen because of drunken driving'
'If liquor is available so easily, then you cannot control drunken driving'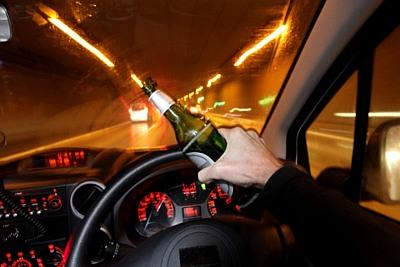 Harman Singh Sindhu was to migrate to Canada when he met with an accident on October 24, 1996.
He was going with his friends to Renuka Lake in Himachal Pradesh when his car fell into a gorge.
They survived the accident and all came out safely. But Sindhu suffered a spinal injury and has been on a wheelchair since then.
"In India, one person dies every fourth minute in road accidents, which is the highest in the world," Sindhu, image, below told Syed Firdaus Ashraf/Rediff.com, after the Supreme Court on Thursday upheld his plea and ruled that from April 1, 2017, there will be no liquor shop on national and state highways.
Why did you go to the Supreme Court against drunken driving?
We all know that drunken driving is one of the major reasons for road accidents. And one of the reasons why it is rampant, is the easy availability (of alcohol) on national and state highways. In states like Punjab, Haryana and Himachal Pradesh you will find one or two liquor shops every two kilometres.
If liquor is available so easily, then you cannot control drunken driving. Therefore, we petitioned against these liquor shops on the highways. We mentioned in our petition that a driver should not be tempted to buy alcohol. We have been fighting this case since 2012 and I am glad that we have got the order in our favour.
How many accidents take place due to drunken driving in India?
In India 1.47 lakh people died in road accidents in 2015. Nearly 40 per cent of these accidents happened because of drunken driving. This is one of the highest figures in the world.
Do you feel shutting liquor shops down will solve the problem?
There are three things that lead to drunken driving; first is availability of liquor, second is awareness about drunken driving, and the third is enforcement (of laws against it).
We cannot expect that spreading awareness or strict laws will work when one is getting liquor so easily on highways. In Himachal Pradesh, there are liquor shops on a highway barely metres from a dangerous mountain cliff. If the availability is to this extent, then the driver will surely be tempted to buy liquor.
Therefore, we said that liquor must not be available at such places and on highways.
Do you feel people will not drink and drive after this order?
Definitely there will be some difference. Suppose I have to go from Mumbai to Goa by road. And if I see a liquor shop on the highway, I will be tempted to stop and buy alcohol. But if I don't get a shop, I will not.
But people can still carry alcohol in their vehicles even if it is not available on highways.
There the enforcement part comes. No country in the world allows selling of liquor on highways except India.
What was the reason you took up this matter?
I met with a road accident 20 years ago. I had a spinal injury and I am on wheelchair since then. Since then, I am working on the issue of road safety. In India, one person dies every fourth minute on the road. These deaths can be avoided (by making such laws).
In a split second my life changed forever. I met with the accident near Renuka Lake in Himachal Pradesh. There were four people in the car. I was in the backseat. I had decided to migrate to Canada a week later. That never happened.
Do you believe the liquor ban in Bihar is a good move?
No, I do not support that. But it is a very different issue. These are social issues. My effort is to control the sale of liquor at places which will endanger the lives of people.
Have you ever tried to understand the reason why people drink and drive?
It is for pleasure and excitement. Whenever one drinks and drives, it is for thrill and fun. They do it once, and if they escape without a mishap then they feel they will never commit a mistake.
Have you filed any more PILs in this regard?
I have filed another case against substandard roads being constructed in our country because of which accidents take place. In many cases, vehicles fall off the roads. There are standards defined on how roads must be constructed but this procedure is not being followed appropriately.
Another case which I won in Rajasthan was against the availability of poppy for drivers in certain areas. Those shops were shut after the court order.