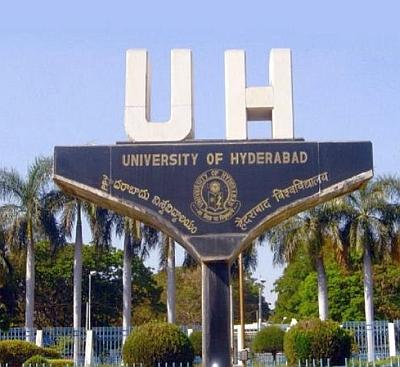 In a dramatic turn of events, Dr Vipin Srivastava who took charge as the interim vice-chancellor of the Hyderabad Central University amid protests over the alleged suicide by Dalit scholar Rohith Vemula proceeded on leave from Friday afternoon.
"Dr Vipin Srivastava who took charge as the interim vice-chancellor of Hyderabad Central University has proceeded for leave from the afternoon of January 29 and the next senior most professor Dr M Pariasamy will perform the duties of the V-C till further orders," a university official said.
The reasons behind his leave are not immediately clear, the official said.
Srivastava could not be contacted for comments.
He was appointed as the interim VC on January 24 after V-C Appa Rao Podile went on leave amid protest from the student community over the death of Rohith Vemula.
Meanwhile, AICC vice president Rahul Gandhi will visit the campus on Saturday. He is expected to offer his solidarity to the agitating students by participating in a mass hunger strike.
It will be the Congress leader's second visit to the city since the death of the research scholar. Gandhi had last visited the campus on January 19.
About 2,000 students organised a candle light march on Friday night on the campus ahead of Vemula's birthday on Saturday. They shouted slogans against Podile and Union HRD Minister Smriti Irani and demanded their resignations.
Vemula was found hanging inside a hostel room in the university on January 17.