Prime Minister Narendra D Modi visited the Robotics Gallery at the Science City in Ahmedabad on Wednesday, September 27, 2023.
This gallery, which spans 11,000 square meters, has a giant Transformer robot, inspired by the Hollywood movie series Transformers, at the entrance.
The entry fee for the Robotics Gallery is Rs 200 for everyone aged above 10. Concessional fares of Rs 50 are available for groups of school students.
Visitors can try a Robo Painter for Rs 200; use of the 3D scanner and printer is available for Rs 500. One can experience Virtual Reality for Rs 200 and Air Hockey for Rs 50.
Entry to the Aquatic Gallery costs Rs 200; Rs 150 to experience the 5D theatre.
There are other activities at the Science City like the Thrill Ride, the Journey to the Solar System, a Planetarium, a 4D theatre. You can also experience what it is like to be inside a coal mine and how an earthquake feels.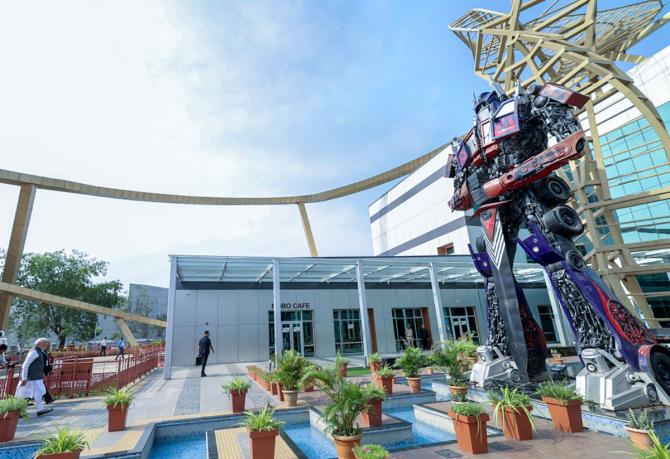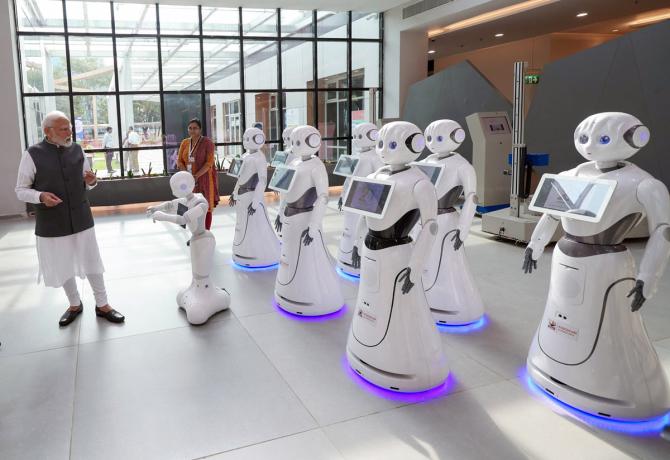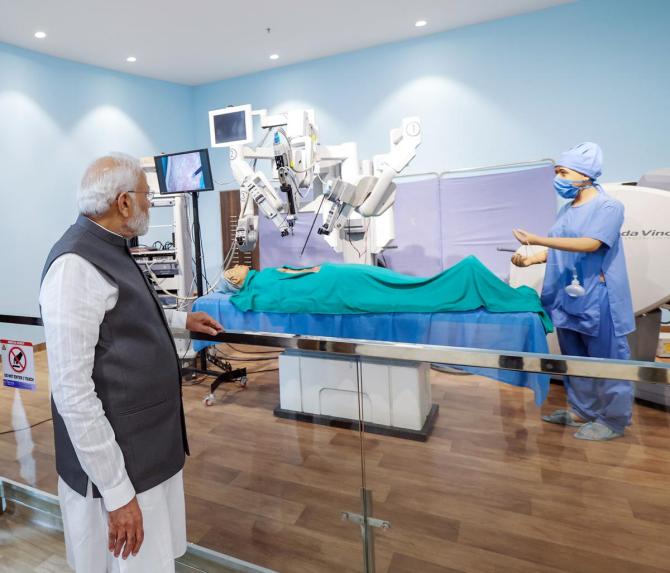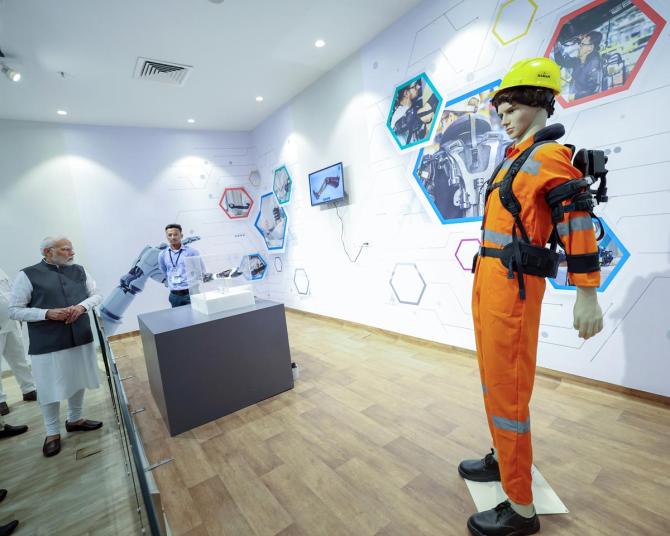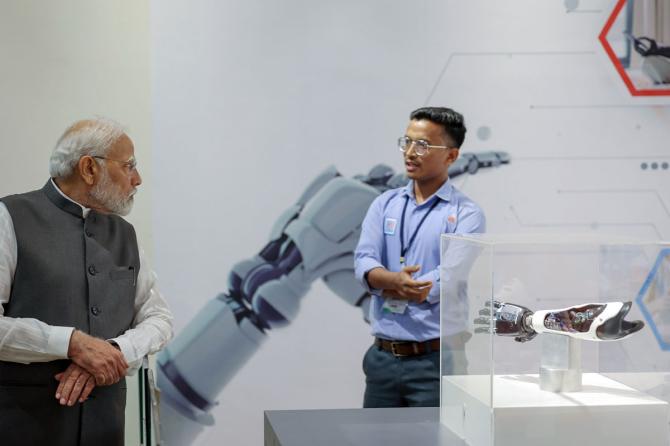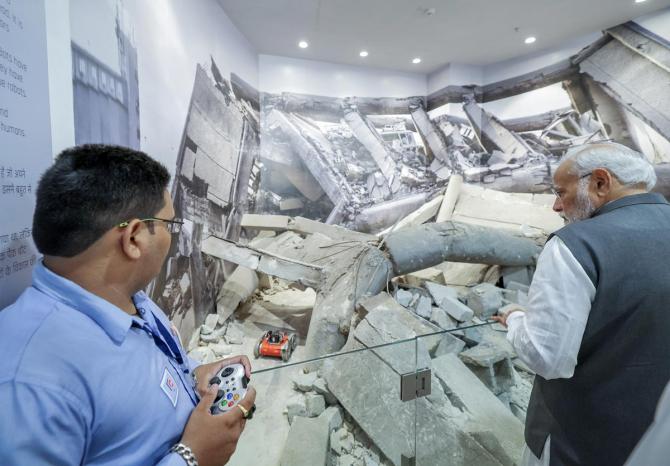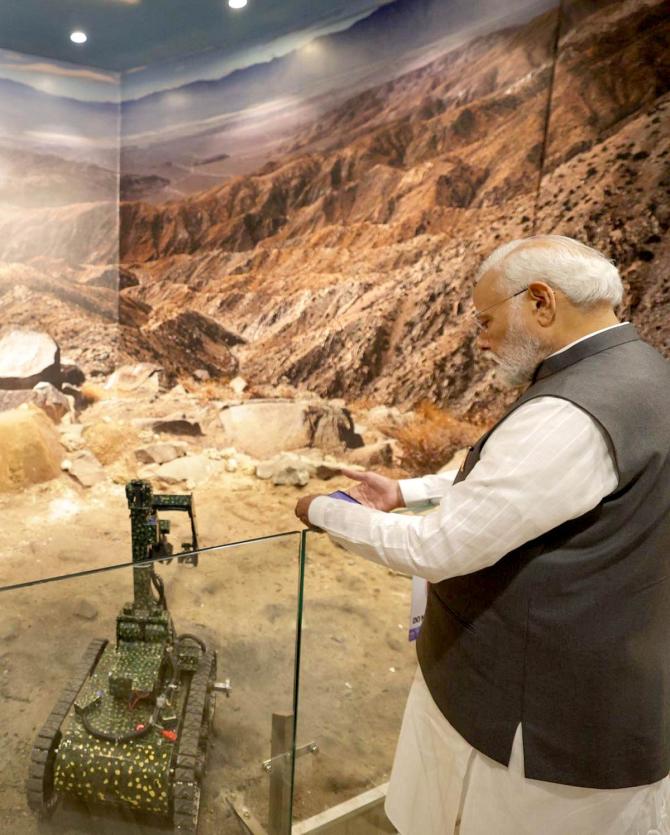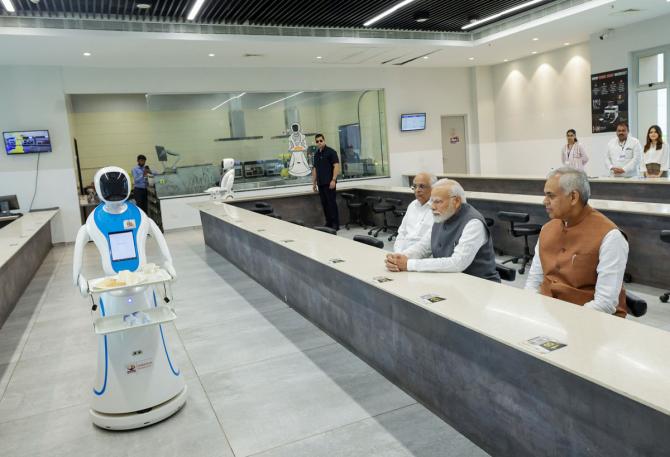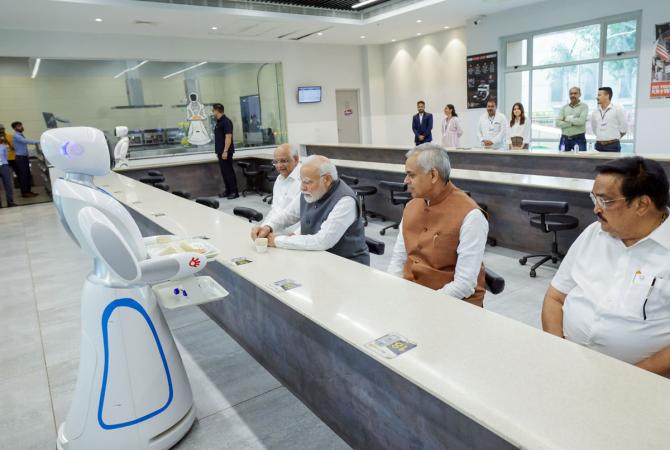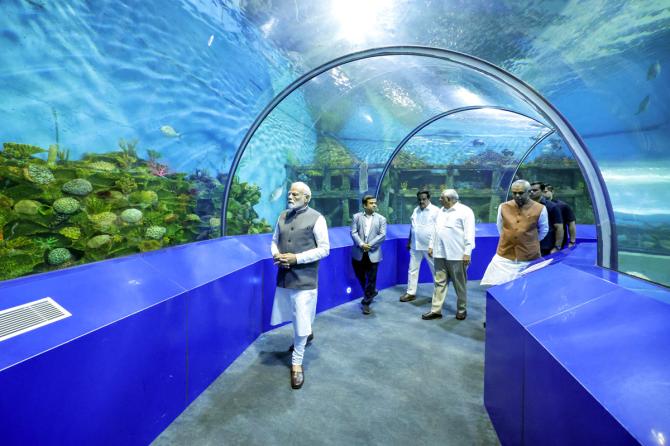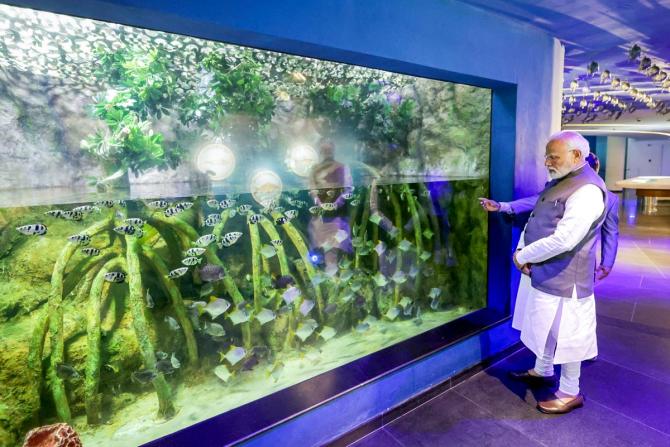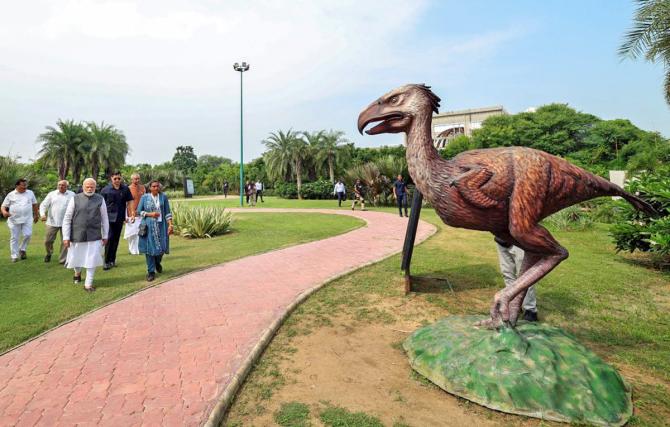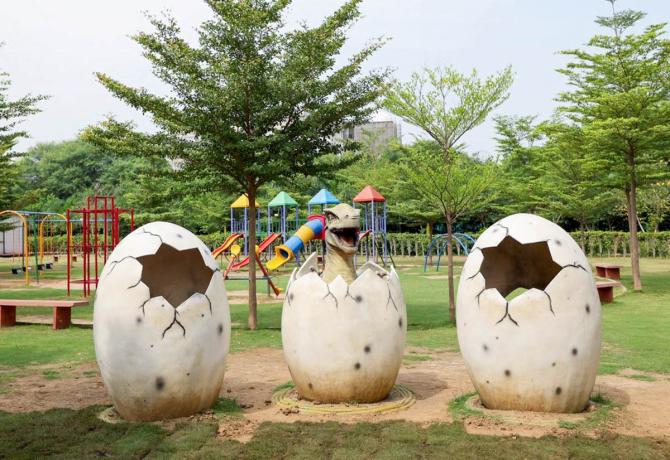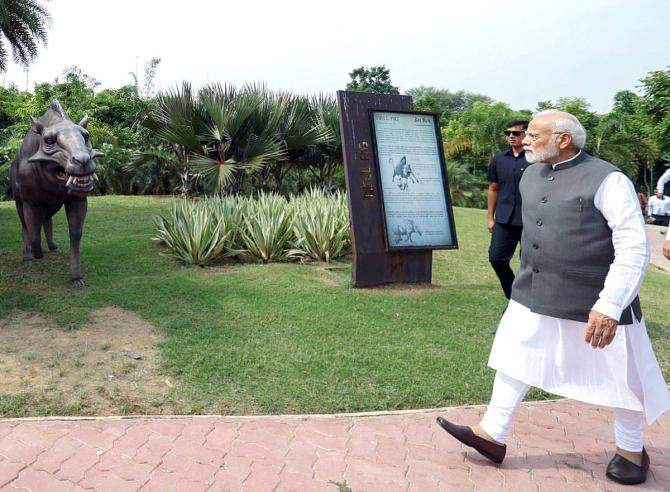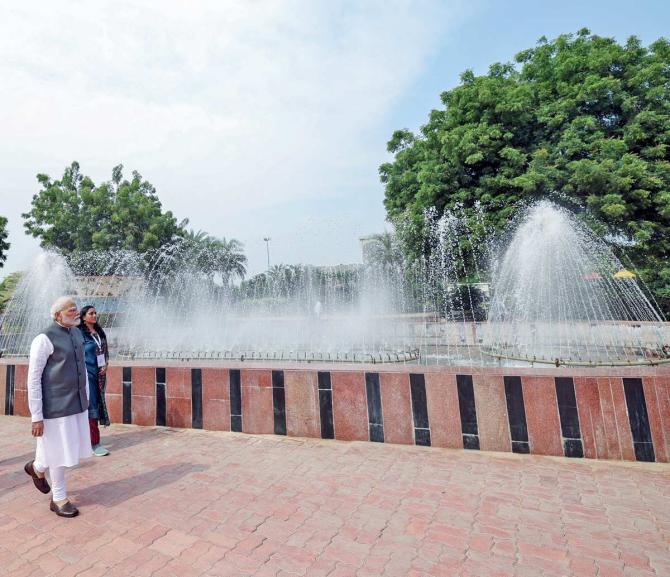 Photographs curated by Anant Salvi and Manisha Kotian/Rediff.com
Feature Presentation: Ashish Narsale/Rediff.com