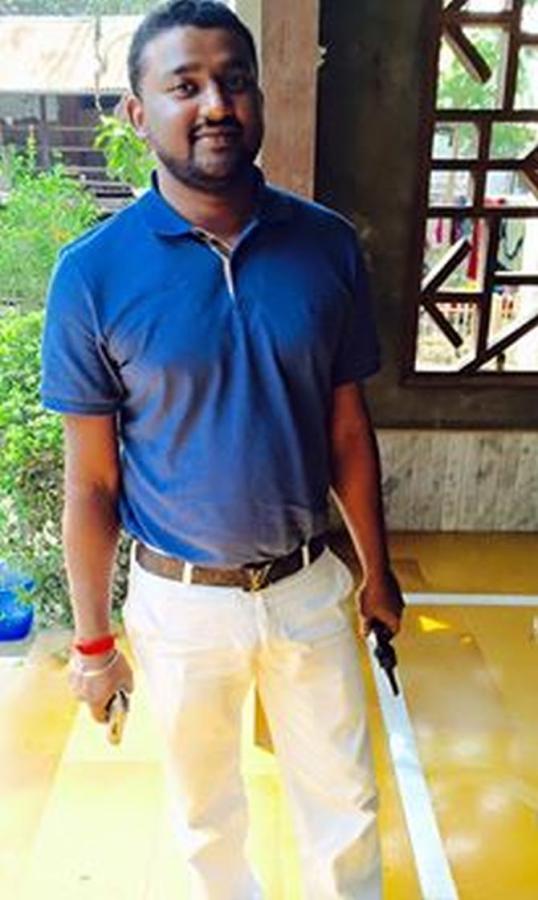 After the Patna high court granted Rocky Yadav bail in the infamous Gaya road rage case, the victim's family expresses their anguish.
M I Khan reports from Patna.
A day after the Patna high court granted bail to Rakesh Ranjan 'Rocky' Yadav in the infamous Gaya road rage case, the Bihar government on Thursday, October 20, decided to move the Supreme Court against the order.
"The Bihar government will file a petition in the apex court to challenge Yadav's bail," says Additional Advocate General Lalit Kishore.
Rocky Yadav, 21, allegedly shot dead Aditya Sachdeva, a Class 12 student, on May 7 after the boy overtook his vehicle in Gaya.
"How did the high court grant a murderer, who confessed to his crime, bail?" Aditya's parents ask.
Rocky's suspended Janata Dal-United MLC Manorama Devi's son.
"The court's decision surprised us. The high court should explain on what basis it granted Rocky bail," says Chand Sachdeva, Aditya's mother.
According to the police chargesheet, Rocky was driving a new Land Rover and he had a licensed Italian pistol in the vehicle.
He got into a fight with Aditya and his friends who were returning home in a Maruti Swift after a birthday party in Gaya following which Rocky allegedly shot dead the teenager.
According to the police, Rocky confessed to killing Aditya and was lodged in the Gaya central jail.
Earlier, his father Bindi Yadav, a politician with a criminal past and a co-accused in Aditya's death, was granted bail by the high court.
Shyam Sachdeva, Aditya's distraught father, says Bihar Chief Minister Nitish Kumar had assured the murdered teenager's parents justice when he visited them in June.
"After Rocky got bail," Shyam says, "our only hope is the Supreme Court."
He says they will not meet any political leader or allow them to visit their house till they have secured justice.
"We are angry, but more than anger we feel helpless," Chand Sachdeva says.
The parents say they will also not vote till they receive justice. "What is the use of casting our vote?" the mother asks, "if we don't get justice."
With Rocky out on bail, she says, the family would have to live in fear.
"We will not step out of our homes as there is a threat to our lives. Who will protect us?" she asks.
Until justice is done and Rocky Yadav is jailed for killing their son, Aditya Sachdeva's parents promise they will not rest.