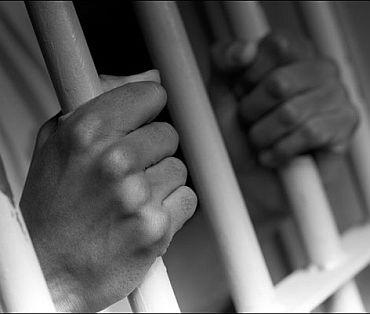 In a shocking discovery that could spell more trouble for the Sabarmati Central Jail authorities in Ahmedabad, police have found that the tunnel dug by Ahmedabad serial blasts accused was 214 feet long and not 26 feet as originally said.
On February 10, authorities stumbled upon the tunnel, which they said was 26-feet long, starting under barrack No 4 where 14 of the 68 accused of the serial blasts case were lodged.
"Inspection by Crime Branch and city fire department has revealed that it is about 214 feet long," DCP Crime Branch Himanshu Shukla said on Saturday.
"The accused had put up a stone wall covered with plaster of mud at the junction of 26 feet, which, when broken, led to the tunnel extending way beyond the jail boundary wall," Joint Commissioner of Police (Crime) A K Sharma said.

Interrogation of the second batch of five accused led to this discovery. The accused could have escaped in a week's time had the tunnel not been discovered, police sources said.

Sharma said such a long tunnel could not have been dug without the collusion of jail authorities, and simply with sharp utensils and wooden tools and it is possible that jail authorities might have advised the accused to tell police that it was only 26-feet-long and 16-feet-deep.
"We will seek custody of five accused (who were earlier sent to judicial custody) to interrogate them," Sharma said.

Mufti Abubashar, Mohammad Ismail, Nadeem Saiyed, Iqbal Sheikh and Mohammad Ansar Abdulrazzak are in the custody of Detection of Crime Branch, who disclosed during the interrogation that tunnel extended beyond the mud wall.


Crime Branch will now seek the custody of Shaduli Abdul Kalim, Shibli Abdul Kalim, Zahid Sheikh, Nasir Patel and Hafiz Mulla for fresh interrogation.