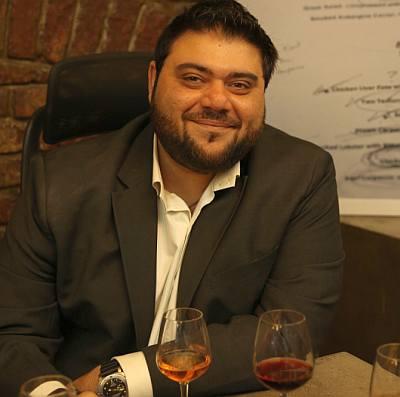 'Loss of property can be compensated but loss of lives cannot be,' says the well known restaurateur.
Could the devastating fire in Mumbai's Kamala Mill compound on Thursday night, in which 14 persons were killed, have been avoided?
The day after, it's evident that fire safety norms had been given the go-by. And in a city where every square inch of space is at a premium, fire exits were sacrificed to accommodate more patrons.
Well-known Mumbai-based restaurateur Riyaz Amlani, the CEO of Impresario Entertainment & Hospitality Pvt Ltd, who stepped down as president of the National Restaurant Association of India last month, is very clear that the tragedy "is a wakeup call" for all restaurants.
"The only way we can honour the victims of this fire is to make sure it does not happen again," Amlani, who owns more than 40 restaurants across India, tells Rediff.com's A Ganesh Nadar.
Do civic officials who visit restaurants check all licences and permits?
Yes, they always do.
Does the NRAI have any regulatory process in place whereby you encourage owners to follow fire safety norms?
Yes. We always advise our members about safety measures and we also guide them when they need it.
How many restaurants in Mumbai do you think are fire hazards?
This is a wake-up call. That is the only way we can honour the victims of yesterdays' fire. We have to ensure that it does not happen again.
Loss of property can be compensated but loss of lives cannot be compensated.
What we must do is to take steps to prevent such occurrences in future.
In the Kamala Mill compound some restaurants are located in old buildings and some are in new. Is it difficult to follow fire safety rules in old buildings?
There is no option.
Secondly, the rules are simple. It is easy to follow and we must follow. Old buildings can be made fire safety compliant easily.
Are there too many forms and formalities for restaurants where safety is concerned?
They are simple.
Are they impractical, then? Why else are they not being complied with?
They are practical. We follow them but accidents do happen. We cannot know when they will happen. We can take preventive measures only.
We will take more steps to ensure they don't happen.
Or do restaurants find it easier/cheaper to bribe one's way through?
Human life is priceless. We cannot think of cheaper ways.