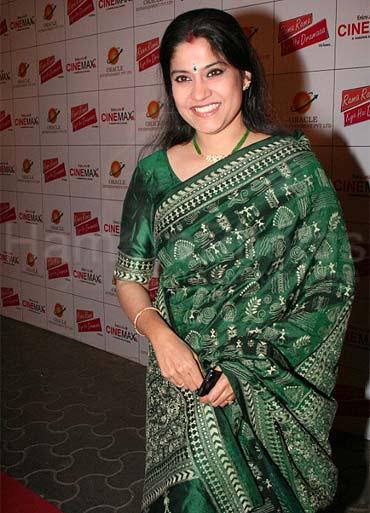 Bollywood actress Renuka Shahane has become quite vocal on social media, and we love it.
The 'Hum Aapke Hai Kaun' actress has been speaking her mind, no holds barred, on current issues and we can't help but love her candidness and her honesty.
From Salman Khan's rape comment to reaching out to Irom Sharmila, Shahane's posts have created quite a stir, and justifiably so.
In her latest post, Shahane took the time to write about the strained ties between India and Pakistan at a time when Pakistani movies are not being screened at the Mumbai film fest and Pakistani actors are being boycotted from Bollywood movies.
In her post, which has since gathered thousands of 'likes' and 234 shares, she raises the question of whether only cultural exchanges should be affected by 'nationalism' and shouldn't business houses and Industrialists also show solidarity with the soldiers who've lost their lives?