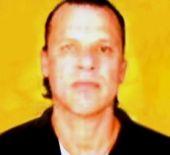 A "remorseful" Pakistani-American Lashkar-e-Tayiba terrorist David Headley made a last ditch effort to have his sentence reduced by writing an emotional letter to the judge claiming he is a changed man and was sorry of his past doings.
However, US District Judge Harry D Leinenweber, in the court room acknowledging the receipt of such a letter, publicly told Headley that he had difficulties in believing him given his past record."Mr Headley's letter to the judge expressed his sincere remorse and it was very clear and he did explain in that letter what led him to this and how sorry he was," Robert David Seeder, Headley's attorney, told reporters after the sentencing.
Headley's another attorney; John Theis also argued that from the letter filed as part of the pre-sentencing memorandum, which is under seal, it is clear that Headley is remorseful.
However, Judge Leinenweber said in the court that it is difficult to believe what Headley has written to him.
"I do not have any faith in Mr Headley when he says that he is a changed person now. I do believe that it is my duty to protect the public from Mr Headley and ensure that he does not get into any further terrorist activities," the judge said, as he ordered to sentence Headley for 35 years of imprisonment followed by five years of supervised release.
Federal prosecutors said that they were least bothered if Headley was remorseful.
They want Headley to be truthful and honest to any future investigation against both the Mumbai attack and Denmark plot, both of which are still under investigation.
"I do not whether Headley's proclamations of remorse are sincere. Frankly, I do not care. What I care about is that he has been telling us the truth and it has been real valuable," said the Acting US Attorney Gary S Shapiro.
"I hope in future cases, it is a beacon to other potential co-operators to sit down with the lawyers and say I am looking at death penalty, I am looking at life imprisonment, should I really betray the people I have been working with and cooperate with the government," he said.
"And I hope the defense lawyers will say, well here is your options, life imprisonment or shot at some time and given the example of David Headley that is the most we can hope for and what I hope for," Shapiro said.
Responding to reporters questions Theis said Headley pleaded guilty to the very serious charges.
"In the sentencing hearing today, obviously he never minimised his role in it. I think, the sentencing is obviously a very serious sentence. We believe that Mr Headley's cooperation that has gone on for last three years, we thought might have given the judge reason to reduce the sentence that he gave but we understand what the judge said at the sentencing hearing," Theis said.