As the Congress and the Bharatiya Janata Party battle it out for the Gujarat elections, scheduled to be held in two phases on December 9 and 15, Rediff Labs analyses which political leader has been making the most buzz.
The graph above shows the number of articles that mention the candidates in the months of October and November.
According to the data, Hardik Patel from the Patidar Anamat Andolan Samiti has been generating the most buzz.
For more data driven journalism, check out REDIFF LABS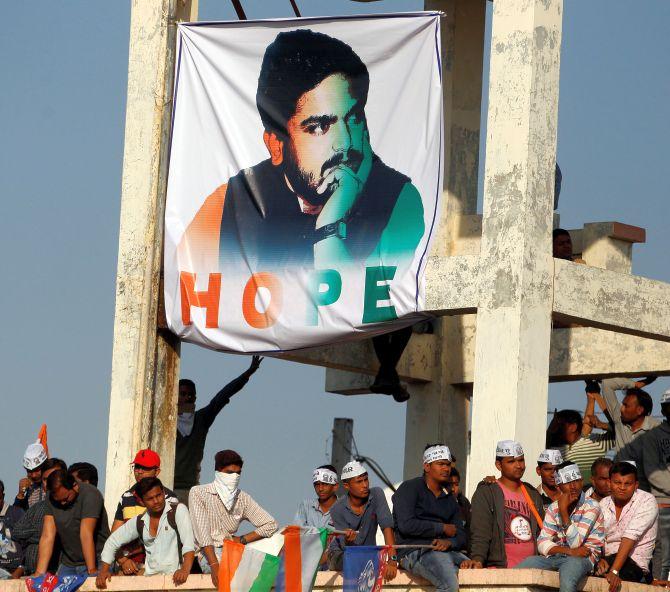 Photograph: Amit Dave/Reuters