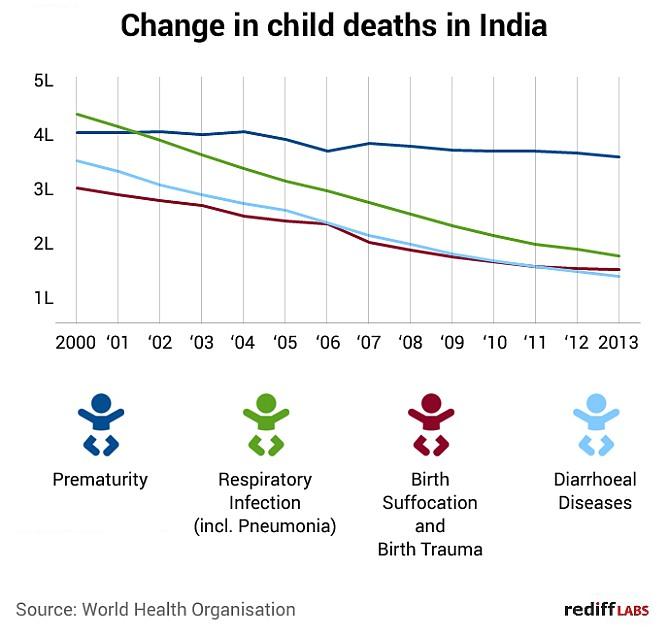 As per World Health Organisation data, visualised above, the biggest causes of mortality in children between the ages of 0 to 4 years are prematurity, acute lower respiratory infection (including pneumonia), birth asphyxia (suffocation) and trauma and diarrhoeal disease.

While numbers for all four of these child killers have been on the decline, the absolute numbers continue to be alarmingly high.

The 2014 Pneumonia and Diarrhoea Report released by the International Vaccine Access Centre at the John Hopkins Bloomberg School of Public Health mentions, "Despite major reductions in pneumonia and diarrhoea mortality globally, progress in the highest-burden
countries remains fairly stagnant. Introduction and scale-up of proven interventions that protect, prevent and treat pneumonia and diarrhoea need to be accelerated to ensure that every child, no matter what life circumstances he or she is born into, will have the chance to celebrate his/her fifth birthday."
For more data-driven journalism, check out Rediff Labs