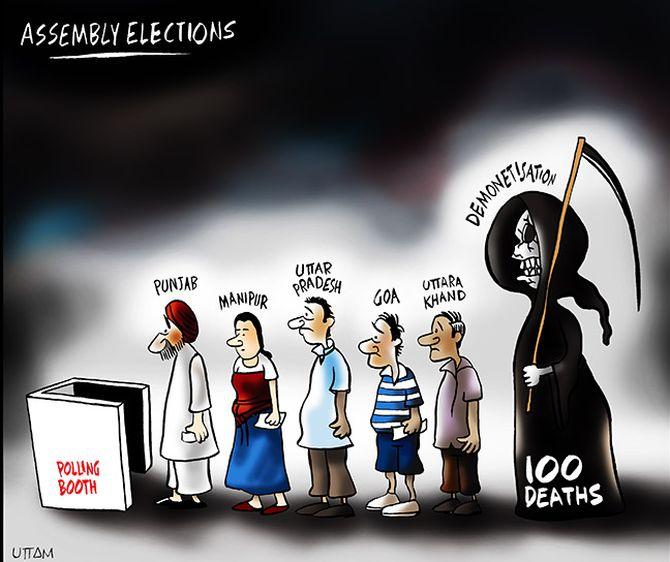 Uttar Pradesh, Punjab, Goa, Uttarakhand and Manipur will go to polls starting February 4, the first round of state elections since the Narendra Modi government announced the demonetisation on November 8, 2016. No wonder the elections are considered a mini referendum on the government's decision.
Ahead of the crucial round of elections, Rediff Labs analyses who's been making the most buzz.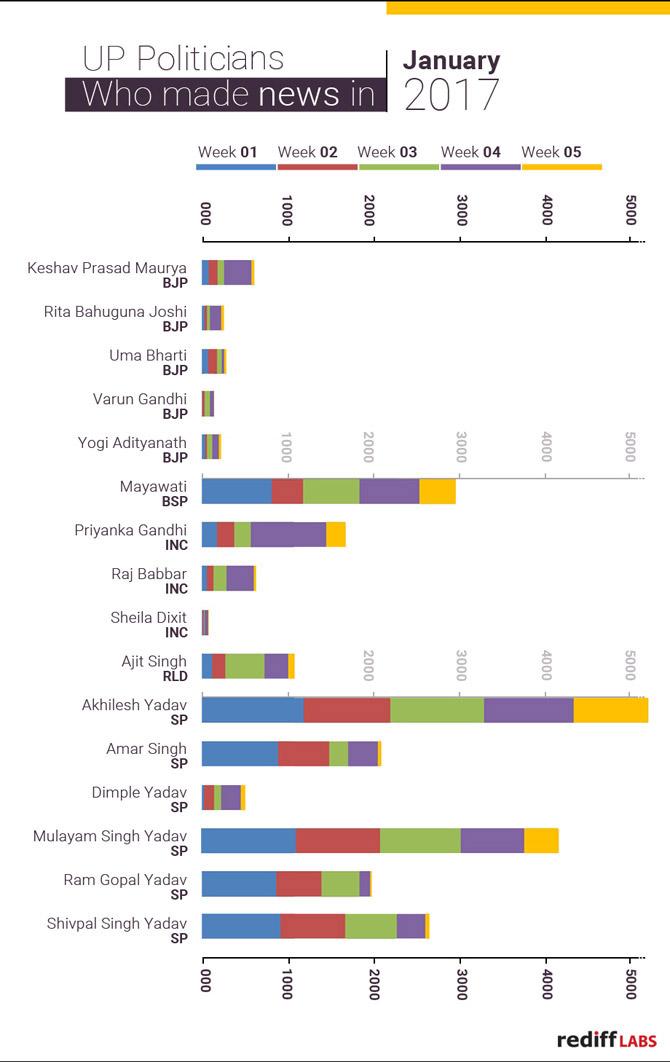 No doubt, it's Chief Minister Akhilesh Yadav who is the front-runner, closely followed by his father Mulayam Singh Yadav.
Punjab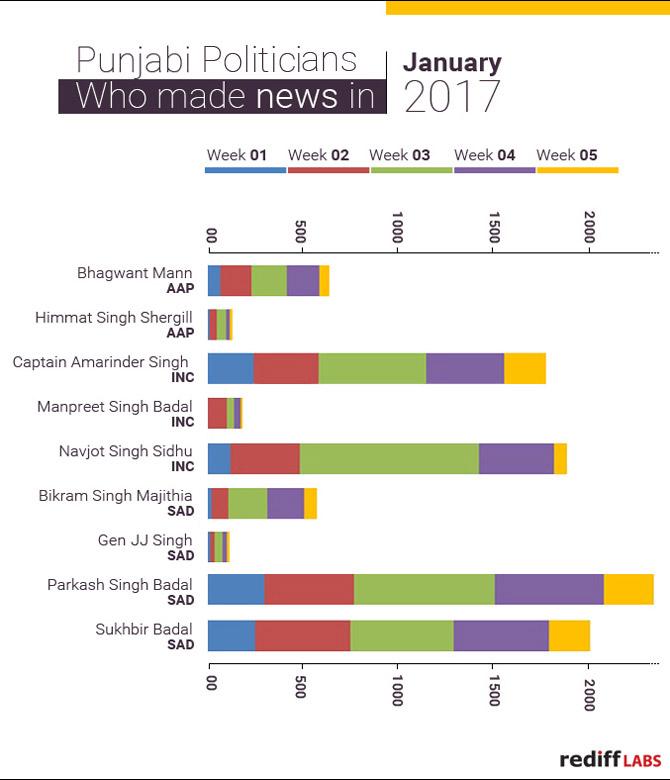 In Punjab too, it's Chief Minister Parkash Singh Badal who has created a lot of buzz during the election season, closely followed by his son and deputy, Sukhbir Singh Badal.
Goa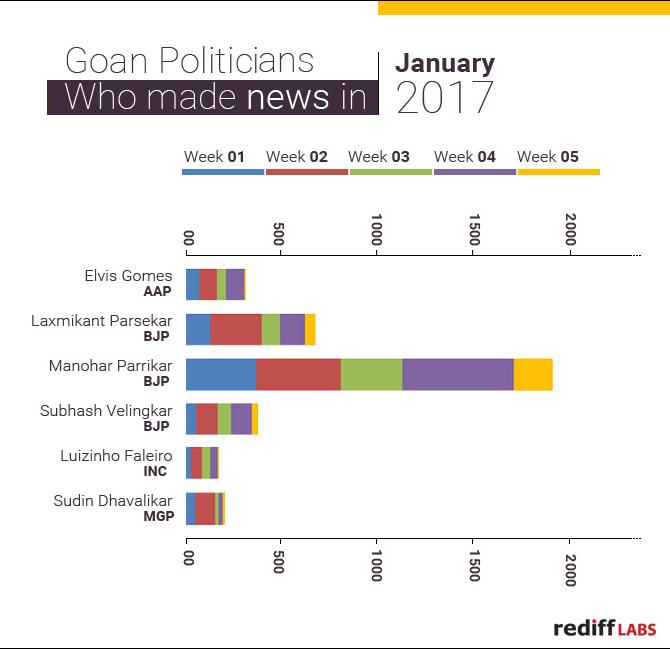 In Goa, Union Defence Minister Manohar Parrikar steals the limelight over Goa Chief Minister Laxmikant Parsekar -- a shape of things to come, maybe?
Uttarakhand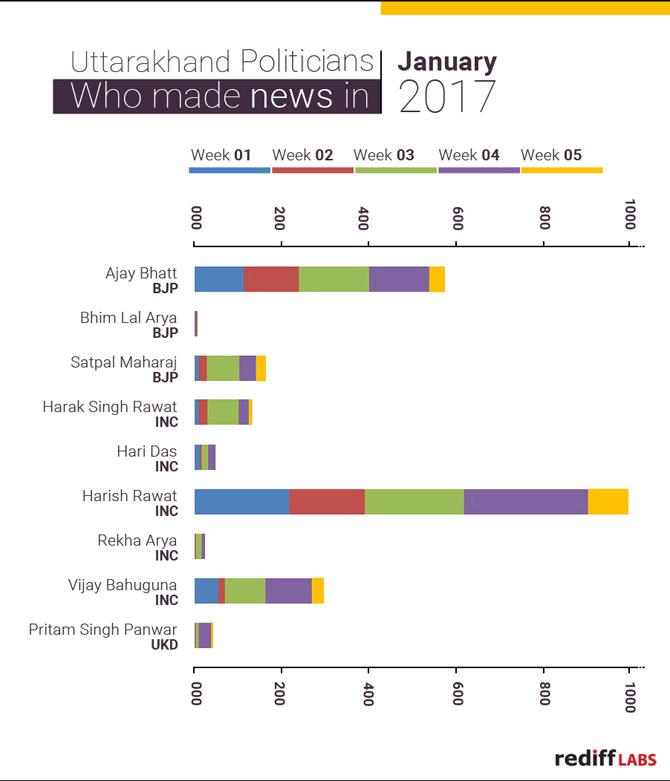 Naturally, on the heels of UP and Punjab chief ministers, Harish Rawat of the Congress created a lot of media buzz in Uttarakhand.
Manipur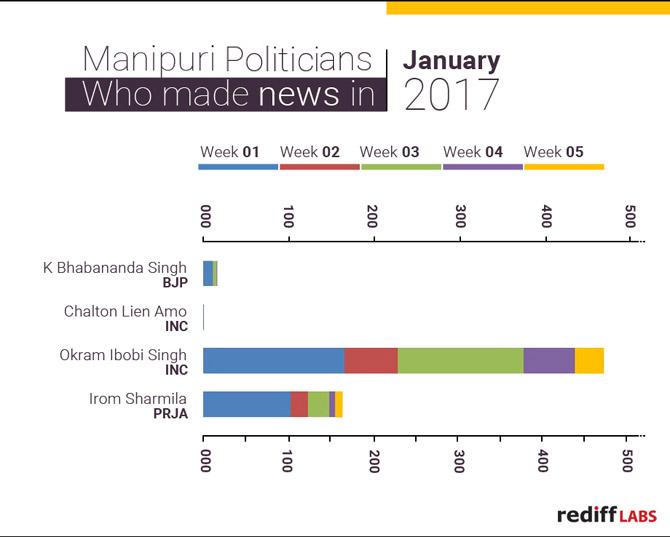 In Manipur, too, the trend continues, and Chief Minister Okram Ibobi Singh of the Congress has been leading the pack.
Illustration: Uttam Ghosh/Rediff.com.
Infographic: Geeta Gandre/Rediff.com.