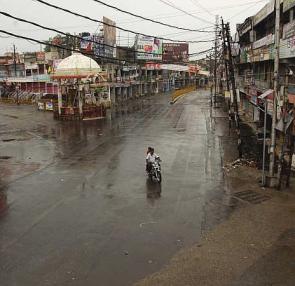 Bharatiya Janata Party Member of Legislative Assembly Sangeet Som, against whom an arrest warrant has been issued in connection with the Muzaffarnagar riots, on Wednesday said he was ready for an arrest and demanded an inquiry by the Central Bureau of Investigation into the entire issue.
He termed the allegations as "completely baseless and far from the truth," and claimed that the government was getting cases registered against him to appease a particular section of society.
"I have myself demanded a CBI inquiry into the entire episode and I, along with all the MLAs, am ready for arrest, but the government should act correctly and uphold the truth," Som, who appeared in the UP assembly despite an arrest warrant against him, told reporters.
"I am being accused of instigating the people by giving an inflammatory speech. Ff that is is the case, there would be a CD, they should show it," said Som, an MLA from Sardhana.
The BJP MLA exhorted the government to act judiciously.
"The government should take cognisance of the truth and before anyone else, get (UP Cabinet Minister) Azam Khan arrested, as TV channels are showing his involvement in the riots, but that will not be done," Som alleged.
Denying that his party had convened a panchayat in Muzaffarnagar in violation of the prohibitory orders imposed there, Som said had that been the case, there would have been flags and banners of the BJP, which were not there.
"The panchayat was called by the Kisan union and we were invited as people's representatives, and if we had not gone, it would have been wrong," he said.
Som faces a non-bailable warrant for allegedly posting a fake video online that instigated communal tension in the western region, which claimed 47 lives and rendered thousands homeless.