In an unprecedented move, four senior most judges of the Supreme Court on Friday called a press conference and said that the situation in the top court was "not in order" and many "less than desirable" things have taken place.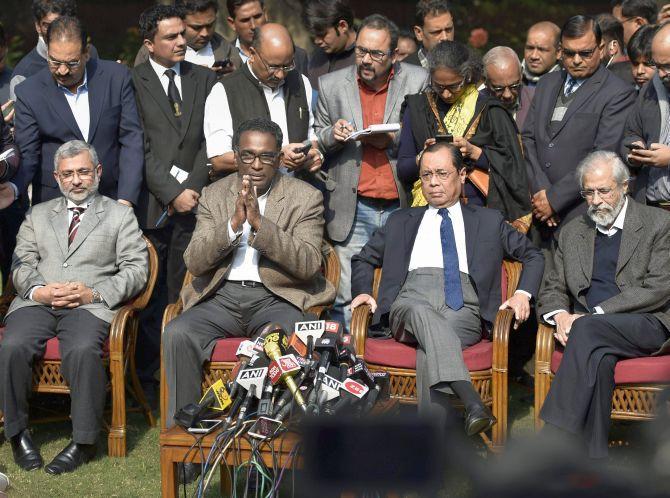 Image: Supreme Court judge Jasti Chelameswar (2nd from left) along with other judges at the press conference in New Delhi. Photograph: Ravi Choudhary/PTI Photo
The second senior judge after the Chief Justice of India, Justice J Chelameswar, who was accompanied by Justices Ranjan Gogoi, M B Lokur and Kurian Joseph at the press conference, said they had met CJI Dipak Misra this morning and "raised issues affecting the institution".
"Unless this institution is preserved, democracy will not survive in this country," Justice J Chelameswar said adding, it was "extremly painful" to hold press conference in such a manner.
Soon after they handed out copies of the 7-page letter they had written to the CJI. Here's what they said: