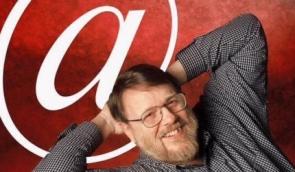 Ray Tomlinson, widely credited as the creator of email passed away at 74.
Tomlinson invented direct email messages in 1971. Before his invention, electronic messages could be shared only on a very limited network.
According to the Guardian, the tech world reacted with sadness over the passing of Tomlinson, who became a cult figure for his invention in 1971 of a program for ARPANET that allowed people to send person-to-person messages to other computer users on other servers.
"Thank you, Ray Tomlinson, for inventing email and putting the @ sign on the map," read a Tweet from Gmail's official Twitter account. By doing so, he may have saved the @ from extinction as some were considering removing it from the keyboard.
Tomlinson who originally from Amsterdam, New York was went to school at the Rensselaer Polytechnic Institute and MIT in the 1960s, and was working at research and development company Bolt Beranek and Newman -- now Raytheon BBN Technologies -- when he made his email breakthrough.
In 1972, Tomlinson was one of the participants in a meeting to enhance FTP to support email, which was used until 1982 when it was replaced by SMTP. In addition, Tomlinson was a co-author of RFC-561 (September 1973), the first standard for Internet email message formats. RFC 561 defined several of the email fields we still use today.